Breakfast with Bigelow Tea: Chai-infused Crème Brulee French Toast Recipe
Friday, 15 April 2016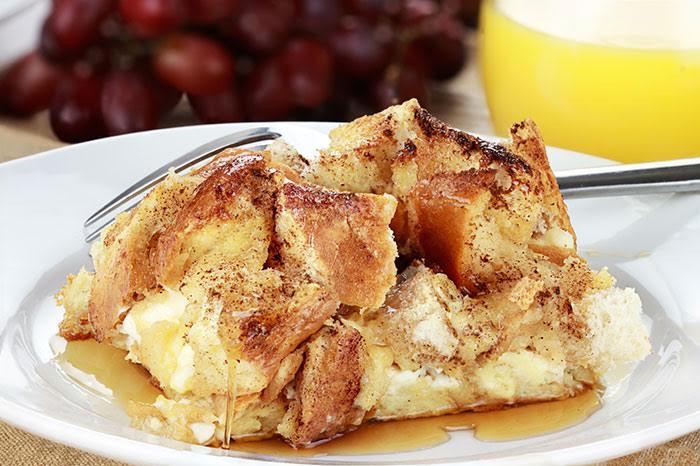 Breakfast is always a little bit better with Bigelow Tea– but cooking with your favorite flavor takes your meal to a whole other level! This simple recipe is sure to delight even the pickiest of eaters and won't cut into your precious sleep at only 30 minutes for bake time. Pair this decadent, yet nutritious dish with eggs and bacon or serve on its own. We recommend pairing with a cup of English Teatime! Facebook fan Lori Chenoweth says she has "a cup of English Teatime every morning…it isn't a good day unless I have it." Dig in!
Ingredients
1/2 cup water
5 slices of bread, torn
3 eggs
1/2 cup evaporated skim milk (or milk of choice)
1/4 cup +1 TBSP Agave (or honey)
1/4 cup coconut oil
1/4 tsp nutmeg (optional but I love the extra flavor nutmeg adds)
Instructions
Preheat oven to 425.  Brew 2 Bigelow Vanilla Chai Tea bags in 1/2 cup of water. Set aside.
Melt Coconut oil completely and add agave to it. Whisk to combine.   Combine Tea, milk, eggs, and nutmeg. Set aside.
Pour half of coconut oil mixture in bottom of square pan.  Place torn bread on bottom on the coconut oil mixture.
Pan egg mixture over bread.  Top with last half of coconut mixture.
Bake for about 30 minutes or until completely cooked.