Let Bigelow Tea Know: Where Is Your Favorite Place To Sip Tea During The Year?
Wednesday, 18 May 2016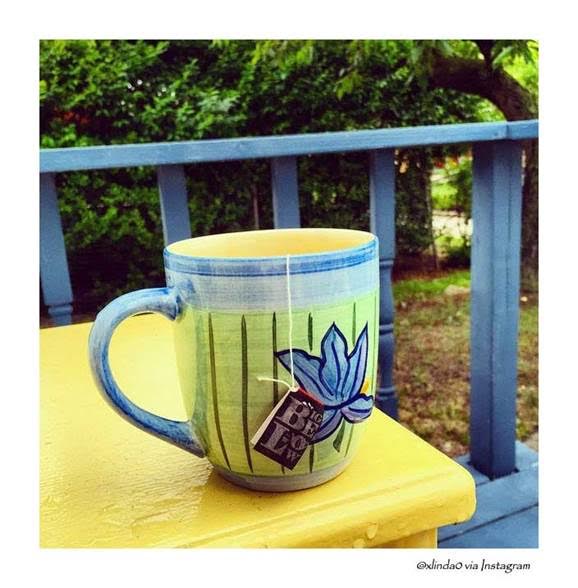 Spring, summer, fall, and winter… the Bigelow Tea family knows each season provides a special reason for pouring that perfect cup or glass of tea. Of course, it could be argued that any time of the year is great for sipping on your favorite Bigelow Tea type. Yet, if a choice must be made, let's consider these four scenarios: would it involve cooling off with a glass of iced tea on a warm summer day or perhaps savoring green tea indoors on a rainy spring day? Sitting by the fire with a mug of hot black tea on a cold winter's night sounds appealing like Instagrammer @mrsjensclark's steaming cup of Bigelow's French Vanilla. So does brewing a seasonal flavor while watching the autumn leaves come down off their trees!
Each season certainly offers the opportunity to sip your favorite Bigelow Tea flavor. Let Bigelow Tea know when and where you're mostly likely to be found enjoying a cup by completing the survey below: