Whether It's a Bigelow Teabag Or Eggshells, Compost At Home And Make A Difference!
Friday, 3 June 2016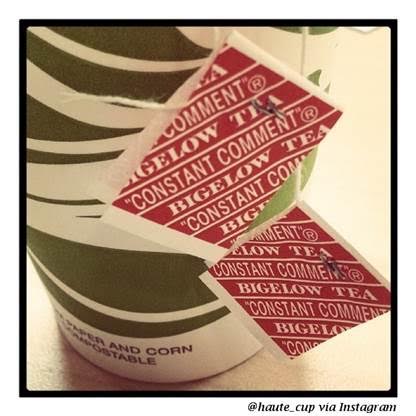 At Bigelow Tea we care deeply about doing our part to take care of the earth and know our consumers do, too. Composting biodegradable materials from our cafeteria, corporate kitchenettes, labs, conference rooms and Plant areas is one way we demonstrate this core value.  In fact, in the last few years we've made a company-wide commitment to achieve "Zero Waste to Landfill" status which means less than 10% of our annual waste ends up in a landfill! But did you know that you can use your Bigelow tea bags to help create your own compost at home?
85% of our Bigelow packaging is compostable, biodegradable, or recyclable. So before you turn to toss that just-used bag of Green Tea into the garbage bin, consider composting it in your yard! Composting at home is as simple as collecting your organic materials you'd normally throw away with your trash into a pile or a bin. Think food scraps, eggshells, Bigelow tea bags (tea, tag, and paper bag minus the staple) and coffee grounds from your kitchen. Compost piles can also include dry leaves from your yard and your Sunday newspaper you read while sipping that cup of Green Tea, just make sure to shred it up first!
Sound simple enough? That's because it is! Bigelow fans like Marcia Del Greco compost their used tea bags daily and you can too!