Celebrate Spring With Seasonal Recipes From Bigelow Tea
Friday, 10 June 2016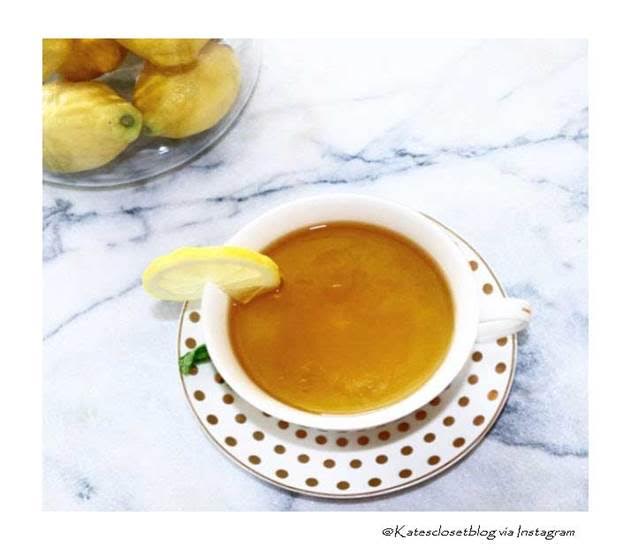 Now that flowers are blooming and days are getting warmer, it's the ideal time to enjoy the flavors of spring with delicious recipes from Bigelow Tea.
Add a little bit of spring sunshine to your meals by featuring aromatic flowers and fruity choices from Bigelow Tea as an epicurean theme. With over 120 flavors of specialty tea with the finest ingredients to choose from, there are countless ways to make dinner delicious. Lemon is one option that is great for springtime, and Bigelow Tea uses zesty yet sweet lemon that is grown with only the highest of standards.  Impress guests with this uplifting flavor by making Baked Catfish Fillets with Lemon Lift® Tea Shallot Glaze as a deliciously light main course.
Spring flowers are a feast for the eyes, and Jasmine Green Tea captures the joy of fresh blooms in every sip. Enjoy this fragrant experience at dinnertime with  Bigelow Jasmine Rice with Fruits.
No festive meal is complete without a luscious dessert. A thick slice of I Love Lemon® Quick Bread is a refreshing way to end the meal, along with a cup of your favorite flavor of Bigelow Tea to sip!
Did you enjoy these recipes? Let us know what you think!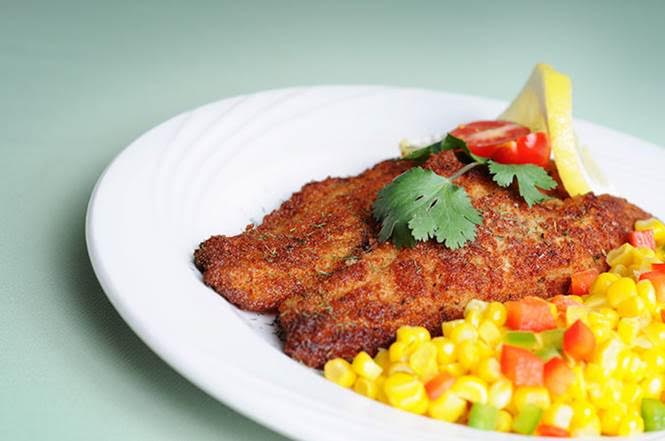 Ingredients
½ cup boiling water
¼ cup mayonnaise
2 tablespoons minced shallot
Butter
4 catfish or other flat whitefish fillets, blotted dry
Salt and freshly ground pepper to taste
⅓ cup flavored bread crumbs
Instructions
Pour ½ cup boiling water over Lemon Lift® tea bags and steep for 4 minutes. Remove tea bags; squeeze to extract as much liquid as possible. In a small bowl combine tea with mayonnaise and minced shallots. Mix until blended. Heat oven to 375º. Lightly butter a shallow heat-proof pan. Lay the fillets in a single layer and season with salt and pepper. Spread the tea/mayonnaise mixture over the fillets. Cover with bread crumbs. Bake for 20 minutes until fish is opaque and the top golden brown. Serve immediately.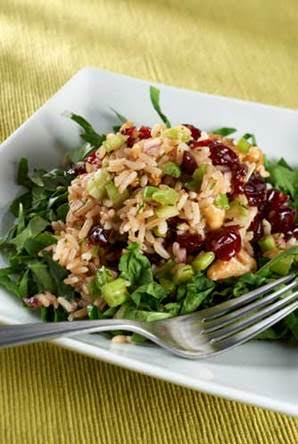 Ingredients
3 cups brown rice
4 qt water
1 teaspoon salt
2 green onions, sliced thinly
½ cup raisins
½ cup dried cranberries
1 stick (½ cup) unsalted butter
½ teaspoon black pepper
Instructions
Rinse rice in several changes of cold water until water runs clear. Drain well in a sieve. Bring water and tea bags to a boil, set aside. Meanwhile melt butter in large saucepan over medium heat. Add rice, green onions, salt, pepper and fruits. Stir until onions start to soften and rice starts to get white around the edges 8-10 minutes. Remove tea bags from water, squeezing well, discard. Carefully pour Bigelow tea water over rice-it will bubble and steam up- stir and reduce heat to low. Cook, covered, until rice is tender and liquid is absorbed, about 25 minutes. Remove from heat, raise lid and cover rice with a cotton (non terrycloth) dishtowel, replace cover. Let stand, covered and undisturbed, 10 minutes. Open lid and remove dishtowel, fluff gently with a fork. Note: Basmati rice can be used instead of brown rice, for extra jasmine flavor.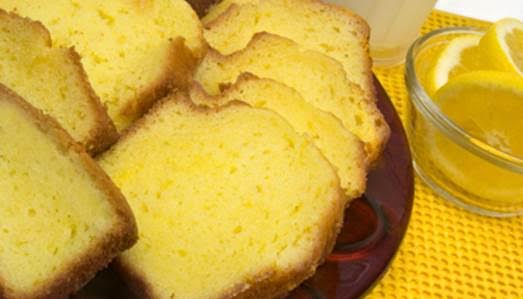 Ingredients
½ cup milk
1-½ cups all purpose flour
teaspoon baking powder
½ teaspoon salt
1 cup granulated sugar
½ cup butter (1 stick), at room temperature
2 large eggs
1 teaspoon lemon rind, grated
½ tablespoon poppy seeds (optional)
Instructions
Combine milk and tea bags in a small saucepan. Heat over medium/low heat until bubbles form around the edge, stirring occasionally. (DO NOT BOIL.) Remove from heat and let cool (15-20 minutes); remove tea bags, squeezing out liquid. Set aside. Preheat oven to 325° F. Grease 4″ x 9″ loaf pan. In a large bowl, combine flour, baking powder and salt. In a separate bowl, cream together sugar and butter. Add eggs and mix until smooth. Alternate adding tea-infused milk and flour mixture; stir after each addition. Add lemon rind and stir until well blended. Pour batter into saucepan. Sprinkle poppy seeds evenly on top. Bake 45-60 minutes until a toothpick inserted in center comes out clean. Cool on wire rack before removing from pan.