A Note From Cindi Bigelow To Her Father, David Bigelow:  Thank you, Dad, For Your Many Invaluable Lessons!
Friday, 17 June 2016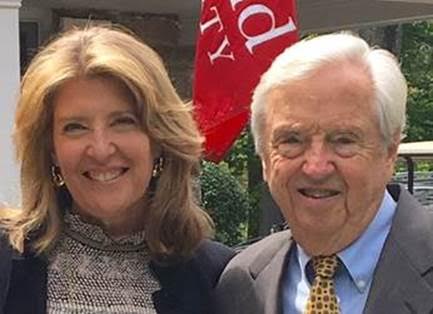 As the third generation CEO of family-owned Bigelow Tea (and daughter of parents who will be honored as pioneers by the Specialty Food Association on June 27 for the significant impact and positive influence they have had on the American specialty food industry), I was recently asked for special reflections this Father's Day.  I wanted to share them with you.
The most important thing any father can do is give his children the assurance that whenever they turn around, he'll be there – providing, protecting, advising, loving … all the things fathers are meant to do. And that is exactly what my father did for my sister and me. ​
He raised me to have same sense of fairness as my moral compass in all aspects of my life.  He also taught me to be successful without being successful at someone else's expense. ​For my father, the highest calling is to be a good, decent human being. He lives by that in business and with his family.
Over the years, David Bigelow continues to be an inspiration as Chairman of the Board, a father and a husband.
Everyone should be as fortunate as I am, because one of life's greatest blessings is to have a father committed to doing right in a world that often confuses right and wrong. His philosophy is very simple: be honest, be fair, be concerned about others more than yourself and remember that success has many different definitions.
Thank you, Dad, for your many invaluable lessons and more importantly, the power of your example.
With my warmest Father's Day wishes to dads everywhere,