Keep Cool This Summer With Bigelow Tea
Monday, 20 June 2016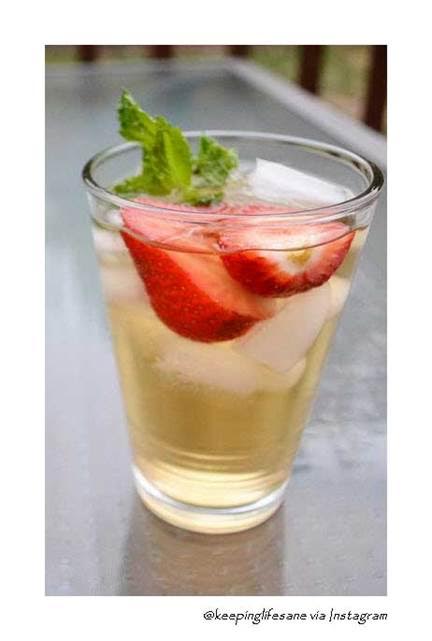 Today is the first day of summer so it's a great time to celebrate with warm-weather treats. While barbecue, ice cream, and cool drinks are synonymous with the season, the calories can add up if you're not careful. Luckily, there are plenty of ways to celebrate summer eating without overdoing it, as Huffington Post reports in their "Summer Eating Survival Guide." Try these three tips and may the summer games begin:
Choose Iced Tea Over High-Calorie Cold Drinks
From iced coffee drinks to shakes, sipping to stay cool can derail a diet. Huffington Post suggests quenching your thirst with no-calorie iced tea. Since June is National Iced Tea Month, it's the perfect chance to try some
of Bigelow Tea's tasty flavors on ice. Some delicious possibilities could include Green Tea With Mango, which is extra refreshing when cold or Perfect Peach for a no-calorie iced treat.
Eat Well At Backyard Barbecues
Good news! Grilling is one of the healthiest ways to cook, according to Huffington Post—as long as you choose lean cuts of meat. Quick suggestion: at your next BBQ and for a truly memorable flavor that won't add fat and calorie, cook with Bigelow Tea. After all, who could beat an Earl Grey barbecue sauce?!
Try a Smoothie Instead of Ice Cream
While a creamy desert now and then is part of summer, you can treat yourself without overindulging with a low-calorie Herbal Tea Smoothie or an energizing Green Tea Fruit Medley Smoothie (recipes below!).
Have a few summer time tips of your own including awesome iced tea combinations?  We want to hear about it so please leave a comment below!  Have a great summer!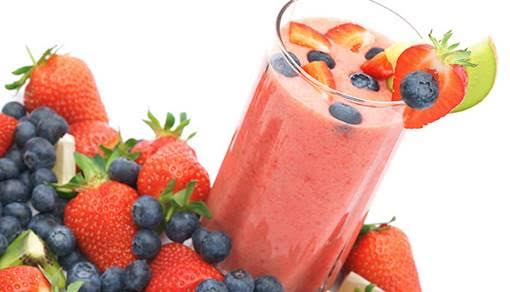 Ingredients
¾ cup hot water
6 Bigelow® Herbal Tea Bags: (Perfect Peach®, Red Raspberry, Chamomile Mango®, Pomegranate Pizzazz®, or Wild Blueberry with Acai Herbal)
1 cup low-fat vanilla yogurt
1 cup frozen fruit (strawberries, mangos, raspberries, blueberries, or a combination)

Instructions
In a measuring cup, combine hot water and 6 tea bags of your flavor choice listed above. Allow to steep for 3-5 minutes. Remove tea bags. Allow tea to cool, then place in the refrigerator until well chilled. In a blender, combine the yogurt, frozen fruit, and ½ cup chilled tea. Puree until smooth. Pour into glasses and serve with a straw.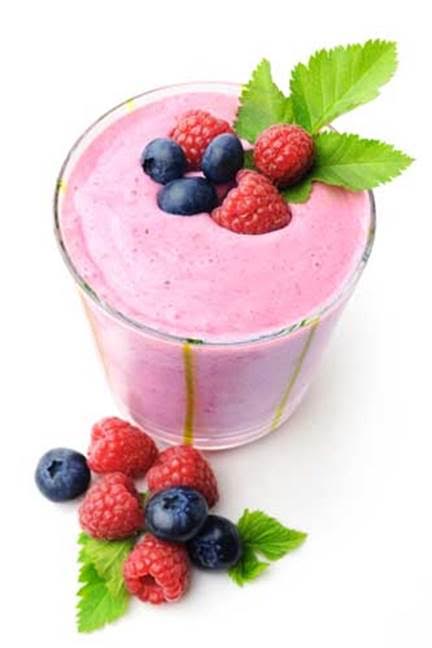 Ingredients
1 cup water
3 Bigelow® Green Tea Bags*
1 cup fresh berries, choose from raspberries, blueberries, or strawberries
¼ cup pineapple juice
½ cup vanilla yogurt
½ cup ice cubes
*Variations – Try Bigelow Green Tea with Wild Blueberry & Acai or any other Bigelow Green Tea
Instructions
Prepare tea by steeping 3 Bigelow® Green tea bags in 1 cup of boiling water for 5 minutes. Squeeze out bags and discard. Combine tea and remaining ingredients in blender and blend until smooth. Enjoy this anti-oxidant drink instead of coffee.