Say Yes To Bigelow Iced Tea Cocktails (Recipes Included!)
Friday, 24 June 2016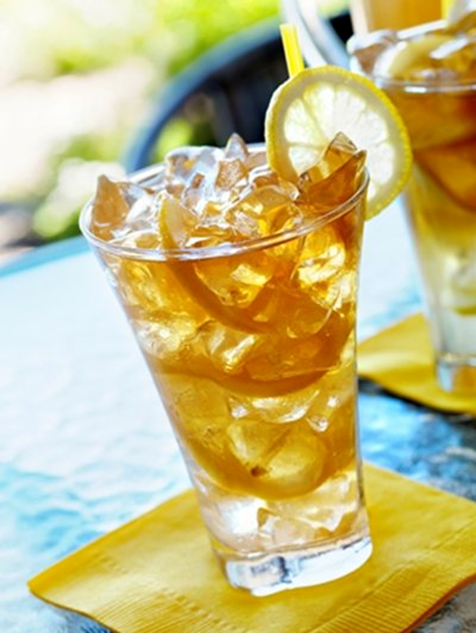 This summer, cocktails with tea are news and The Washington Post is reporting on it where the author waxes poetic about tea and checking out various iced tea cocktail recipes. "Through cocktails, I've come to be an appreciator of tea. It falls right under bitters on my list of ways to add flavor without adding much alcohol or sugar."
After over 70 years of making tea, Bigelow® Tea, a third generation family run business, knows a thing or two about tea cocktails. Cindi Bigelow, president and CEO of Bigelow Tea, likes to refer to our proprietary drink recipes as "naught-Teas."
As the temperature heats up, what's more refreshing than a tall glass of iced tea than one with spirits stirred in?  So why not "tea-up" and mix up a pitcher of refreshing tea cocktails. To inspire you, here are two of Cindi's favorite "naught-Teas" recipes, Bigelow ® Long Island Iced Tea Lemonade and Bigelow® Citrus Tea Cooler.  You can find recipes for many more refreshingly spirited tea cocktails on our website. And if these inspire you to create your own Bigelow® tea cocktail recipes, we invite you to share your recipes with us!
Ingredients
*Variation: Try using Bigelow Half & Half Iced Tea & Lemonade with Pomegranate
Instructions
Place tea bag in 2-cup glass measure. Add boiling water. Let steep 8 minutes. Squeeze and remove tea bag; cool, set aside tea concentrate. In large pitcher stir together all of tea concentrate, gin, rum, vodka, and triple sec; stir. Fill a large glass with ice and add about 6-ounces of tea lemonade mixture. Add a splash (½ ounce) each of cola and sparkling water to each glass. Garnish with an umbrella and lemon slices or a piece of fruit. Enjoy.
Ingredients
6 cups boiling water
2 bunches fresh mint (about 1.5 oz)
1 cup granulated sugar
1 cup fresh lemon juice (from about 4-6 lemons)
1 cup fresh orange juice (from about 3-4 large oranges)
1 cup vodka
1 lemon, thinly sliced
Instructions
This refreshing punch is perfect for summer. The combination of Bigelow's® Lemon Lift Tea, fresh citrus juice, and mint is a delicious variation on southern "Sweet Tea". Place the fresh mint in a large glass pitcher or bowl, and add boiling water. Add the tea bags and allow to steep for 30 minutes. Remove tea bags and all the mint leaves. Add the sugar and stir to dissolve. Pour in the lemon and orange juices and allow mixture to cool to room temperature. Add vodka.  Refrigerate until cold. Stir before serving. Pour into glasses filled with ice and garnished with lemon.