Let's Open Some Bigelow Tea Fan Mail!
Monday, 27 June 2016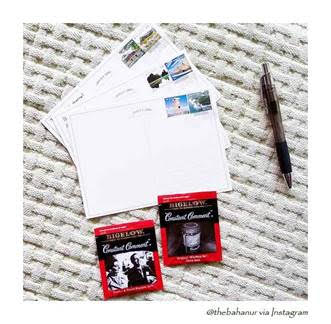 For 70 years, Bigelow Tea has heard feedback from tea drinkers around the world. And throughout that time, hearing from you—our fantastic fans—has been a highlight of our day. We've heard about family traditions and the part that Bigelow Tea plays, and have read about your favorite flavors (and not-so-favorite flavors, sometimes!) and recipes. As the times and technology have shifted from letters and envelopes to emails and website reviews, what hasn't changed is the love for Bigelow tea.
Judy in Seattle said that "Constant Comment®" is the "only tea for me!" She began drinking the flavor when she was 4 years old and her mom would take her to visit a family friend. Judy shared that she would drink it every day after school, and to this day, she's continued the tradition after work and many times a day on the weekends. She said, "Tea time has been a ritual in my life that has given me great comfort and I have passed it on with my own family. I have tried hundreds of teas in many countries always looking for another tea that I liked as much as 'Constant Comment' and I have never found one that compares. Thank you so much for the amazing blend of tea, citrus and spices. It is absolutely perfect!"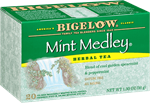 On the other coast in Tallahassee, Georgianna loves Mint Medley. She said that she drinks it every day at work. "It makes me feel warm and cozy at my desk!"

And Jen in Kansas City wrote that her go-to flavor is Green Tea with Lemon. She even credits the tea with helping her break her diet soda habit. "This tea is so light and refreshing with a perfect pop of lemon flavor. It is wonderful hot, but I especially love it over ice for an invigorating afternoon pick-me-up."

Fran from Fairview Park loves Perfect Peach in the evenings, and thinks it tastes like a warm peach pie in a cup. "The back note of spice is perfect, and with a little milk and a little sugar, it's like a relaxing 14-calorie piece of pie. Delicious!"
Mornings, afternoons and evenings—whatever the time—Bigelow Tea is a great choice. Do you have a favorite story or memory with Bigelow Tea? Tell us about it in the comments section below!