Bigelow Tea Is Buzzing About Its New Garden!
Monday, 11 July 2016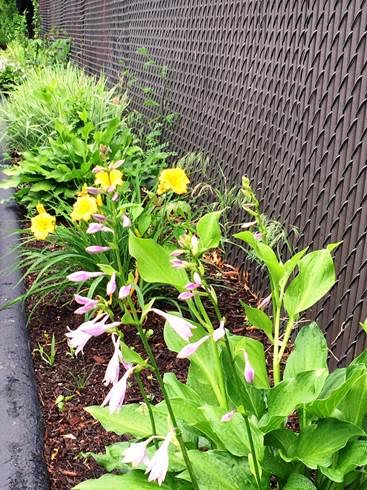 What's the buzz at Bigelow Tea? Helping bees! It's no secret that bee populations all over the country are being affected by everything from pesticides to a decline in natural habitat.
Last year, experts warned that four species of bees native to Connecticut had disappeared from the state in the last 10 years. So Bigelow decided to take action on the bees' behalf. Bigelow's Green Team recently planted more flowers on our corporate property along an urban train track fence in the hopes of providing bees with a better natural habitat. We are happy to report that the new plantings have bloomed and are brightening up the campus. This is just one of Bigelow Tea's efforts to better our environment. Over the years, some of Bigelow Tea's sustainability projects have included installing 880 solar panels at our Connecticut headquarters, diverting 94 percent of the company's solid waste through recycling, reusing, and composting, and taking measures to preserve land.
As Cindi Bigelow says, "Being responsible is not something my family does because we can do good things, but because we strongly believe that we should and need to do good things, whether it's for the community, for our employees, or for the environment."
We hope you've been inspired to add more bee-friendly plantings to your garden. Let us know: what will you plant?