Sweet Dreaming With Bigelow Tea
Monday, 18 July 2016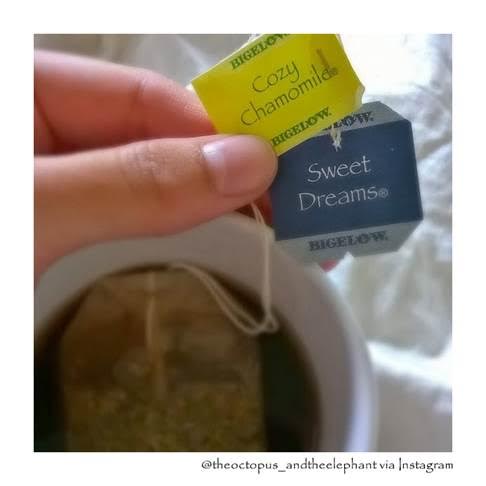 Arianna Huffington of the Huffington Post spoke about the power of sleep in one of her TEDWomen talks, and told her audience that "the way to a more productive, more inspired, more joyful life is getting enough sleep." At Bigelow Tea, we agree, but unfortunately 45 percent of Americans suffer from poor or inadequate sleep which is "linked to poor health, mood disorders and low productivity" according to National Sleep Foundation data.
We have our own recommendations for getting a good night's sleep, but check out these great bedtime routine tips from Lifehack (we are especially fond of #3), and let's see if we can all sleep easier tonight:
Prepare for bed and go to sleep at the same time daily.
Take a warm bath as part of your routine.
Drink a soothing beverage like herbal tea. (May we suggest pairing Bigelow Cozy Chamomile Tea— where chamomile has long been thought to have calming and anti-insomniac benefits—with Bigelow Sweet Dreams Herbal Tea, a blend of chamomile and mint?)
Relax your body and mind by reading, doing yoga or journaling.
Make the most of your bedtime with a restful sleep, and before you know it, you'll see improvements during your day. Good night and sweet dreams!