Bigelow Tea Studies America's Tea Drinking Habits
Monday, 22 August 2016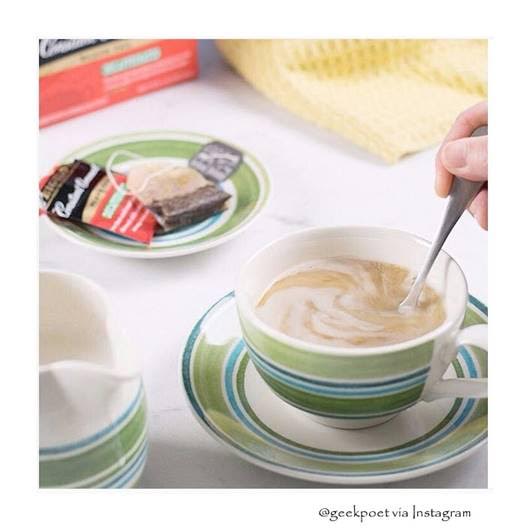 For over 70 years, Bigelow Tea has always kept a pulse on our tea drinking audience so when tea drinking habits shift, we like to keep up with the trends. We have been reviewing some fascinating stats from The Tea Association of the USA on tea drinking habits so grab your favorite Bigelow cup of tea and take a look at what we found:
One finding by The Tea Association of the USA survey is that 82 percent of Americans drink tea and women are putting their teakettles on a bit more than men but not by much which is wonderful (85 percent vs 79 percent). Of course, Bigelow also knows that tea lovers often like to include an add-in with their favorite beverage. According to the survey, lemon seemingly takes the lead (70 percent), followed by sugar/artificial sweeteners (46 percent), and honey (4 percent).
If you're thirsty for more details, here are some other neat tea tidbits:
85 percent of tea consumed in the U.S. is iced tea
43 percent go for tea to boost their immune system
37 percent drink tea to calm them down
26 percent choose tea to maintain a healthy weight
Bigelow also likes hearing directly from our customers about how they savor our blended teas. We're delighted to learn that Judy in Seattle feels that "Constant Comment®" is the only tea for her, so much that she's been drinking this flavor since she was 4 years old! As for other Bigelow favorites, Cecil in Duluth told us that he likes having our Jasmine Green Tea cold and that it completely re-energizes him.
Now, let Bigelow Tea know what your personal tea trends include – we want to know!