Apples Are A Top Pick For Bigelow Tea
Monday, 12 September 2016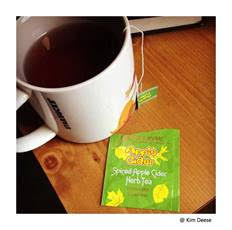 This month, it's all about the apple for Bigelow Tea! As one of the most flavorful fruits around, apples are packed with fiber and nutrients and are absolutely delicious. It's no wonder Bigelow Tea adds real apple pieces to several flavors—it's the perfect treat to enjoy all year 'round.
With over 7,500 varieties, apples are grown throughout the world. In America, apples are the most popular fruit second only to the banana, and the longest-lived apple tree was reportedly planted in 1647 by Peter Stuyvesant in his Manhattan orchard (the Big Apple!). Today, the apple symbolizes a number of things—knowledge, the beginning of a school year, and autumn. It also represents good health or healthy food choices. After all, we've all heard the saying, "An apple a day keeps the doctor away!"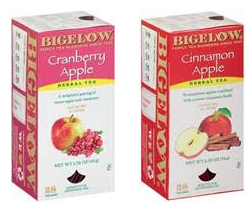 According to the website of Dr. Joseph Mercola (an alternative medicine physician), apples are high in antioxidants and may impact your health in a number of ways. Research suggests that eating apples may play a role in reducing the risk of neurodegenerative disorders, such as Alzheimer's disease, stroke, type 2 diabetes, cancer and heart disease. Talk about a powerhouse of a fruit!
Can't get to the orchard? Bigelow Tea offers three caffeine-free herbal tea flavors made with apples: Cinnamon Apple Herbal Tea, Cranberry Apple Herbal Tea and Apple Cider Herbal Tea. With real apple pieces and the Bigelow expert blend of quality spices, you'll be sure to enjoy the whole bunch.
Whether you're sipping apple-flavored tea or snacking on the fruit itself, it's the perfect time of year to celebrate (and savor) this tasty and traditional fruit.