The Bigelow Mobile Tea Bar Is Back On The Road For The 2016 East Coast Tour
Wednesday, 21 September 2016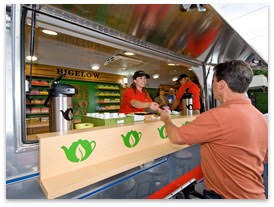 Logging more than 14,000 miles and having served over 86,000 cups of tea to tea lovers across the U.S., the Bigelow Mobile Tea Bar will hit the road once again in the weeks and months ahead. Is it coming to your city?
Its first stops will be in Connecticut, home of Bigelow Tea's headquarters which will include Bigelow Tea's own 29th Annual Community Challenge on Sunday, September 25 in Southport, CT. Then, it'll hit a series of street fairs, festivals and events throughout New England.
Scheduled 2016 East Coast Tour Dates

Sep. 22-24 – The Norwalk Boat Show, Norwalk, CT
Sep. 25 – The 29th Annual Bigelow Tea Community Challenge, Southport, CT
Oct. 2 – Chowdafest, Westport, CT
Oct 8-9 – Cranberry Harvest Festival, Wareham, MA
Oct 15-16 – 33rd Annual Oyster Festival, Long Island, NY
Oct 22-23 – Head of the Charles, Boston, MA
Oct 29-31 – Great Pu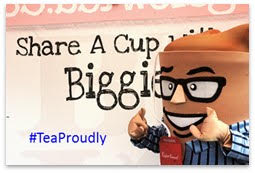 mpkin Fall Festival, Clarence, NY
Try a variety of tea samples and learn about the history and culture of tea in the cozy lounge of the retrofitted 1977 Airstream trailer. Visitors will also have a photo opportunity to share a cup with "Biggie," Bigelow Tea's walking mug mascot. Post a photo and tag with #TeaProudly to share the fun on social media, too! Admission is free and up-to-the minute tour information can be found at http://bigelowtea.com/bigelowmobileteabar. You won't want to miss this classic ride!