Congratulations Cindi Bigelow!
Tuesday, 6 December 2016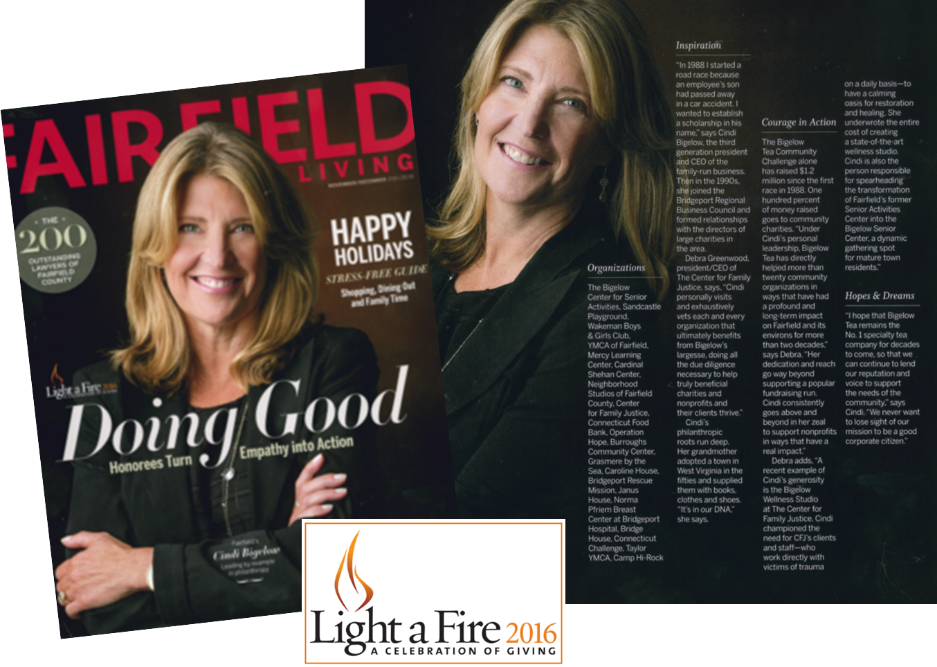 Cindi Bigelow, third generation president and CEO of Bigelow Tea, was honored with Moffly Media's Good Corporate Neighbor award at the 9th Annual Light a Fire Awards. The prestigious award is in recognition of the ongoing support, among other things, provided through the annual Bigelow Tea Community Challenge (now in its 29th year) that to date has donated $1.4 million to 20 Connecticut based charitable organizations. These organizations' programs and tireless efforts continue to provide important educational services, housing, food, crisis counseling, after-school tutoring, wellness and recreational programs to often-overlooked members of Bigelow Tea's local community.
Congratulations Cindi!