With The Arrival Of A New Year And January Being Hot Tea Month Coupled With This Awesome Bigelow Tea Benefits Gift Set, We Have A Party In The House!
Wednesday, 4 January 2017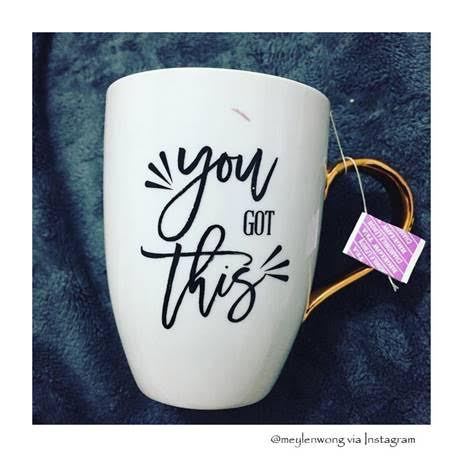 Baby, it's cold outside, but inside you'll feel warm, cozy, and rejuvenated all year long with Bigelow Tea's newest line of wellness teas, Bigelow Benefits. These amazing teas are all about offering wellness solutions for every day. And while your body is enjoying some amazing benefits, your taste buds will thank you once again for awesome tea flavors that rock! Drink proudly to be your best every day – we think that's a great resolution to make for the new year while livin' the #TeaProudly life!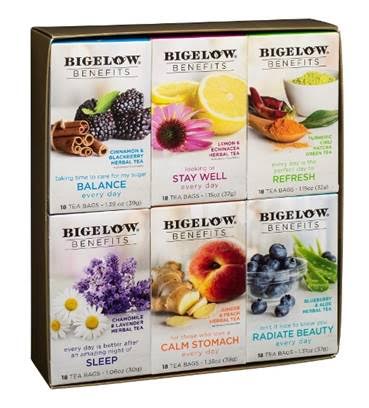 And hey, while each box of tea is perfect on its own, check out this new set of Bigelow BENEFITS…it truly redefines wellbeing. The flavors can be enjoyed any time of day for whenever you need a boost! And don't think you need to sip alone! Who wouldn't want to grab a mug and join you for one or all of these flavors:
Radiate Beauty
Containing aloe (known for its incredible hydration and skin soothing abilities) and blueberry (yummy andhigh in antioxidants!) this flavor is designed to make you feel all glowy inside and out!
Stay Well
Cold and flu season doesn't have to get you down this year — support your health with a tasty combination of Echinacea and lemon.
Balance
The season of overindulging is over, but your body may still be feeling the after effects. Get back to balance with the sweetness of cinnamon, known for having a positive effect on blood sugar.
Calm Stomach
Settle an upset tummy or just give digestion a kick with this ginger and peach infused flavor.
Sleep
Chamomile and lavender are known for lulling you into snooze-land safely. Amp up your zzz's with this relaxing blend.
Refresh
Give your mind and body a pick-me-up with spicy-sweet turmeric, green tea, and a bit of pepper to pep things up.
Whether you are having fun with the fact that January is National Hot Tea Month, cold and flu season has hit you hard, or you want to enjoy the most yummy tea on earth, treat yourself to this boxed set that includes everything to feel fabulous every day of the month (and every month of the year). Celebrate your love of tea while getting the new year off on the right foot, and tell us, which tea you are most excited to incorporate into your day. Tag your thoughts with #TeaProudly so we can share in your joy of happy tea drinking! Cheers!