Bigelow Tea is on January's Hot List!
Monday, 9 January 2017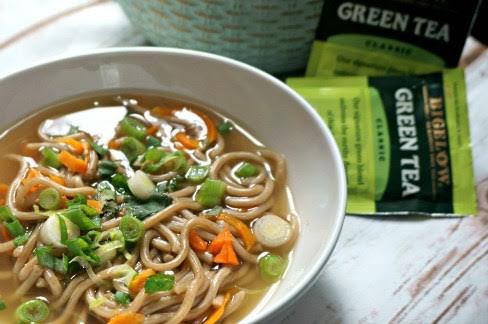 If January has gotten the best of you (freezing weather, fevers and colds, oh my!) don't cry the blues cause Bigelow Tea is all set to make the month a whole heck of a lot better. Check out all of the excitement….some serious #TeaProudly good news:
It's National Hot Tea Month!! Yeah, we agree, who needs an excuse to drink more tea…but we will take it anyway! NHTM is the perfect excuse to indulge in your fav beverage even more than usual!
And hey, we know you know this but just a reminder that tea is totally awesome on a cold, gloomy day, plus it helps soothe those scratchy throats and icky aches and pains that drive us all into hiding after the holidays!
Speaking of feeling sniffle-y and craving some comfort and warmth, those crazy calendars out there also say it's National Soup Month woohoo!!  If you're looking to really heat things up this month, we have the ultimate soup recipes made with, guess what?, Bigelow Tea! Help get over winter boredom with these fabulous (and easy! Because let's face it- you're feeling too "yuck" to spend too much time in the kitchen!) soup recipes that will become your go-to staples every winter season!
(pictured above)
Ingredients
4 cups water
4 bags Bigelow Green Tea
1 tablespoon freshly minced garlic
1 teaspoons freshly grated ginger root
1 tablespoon rice wine vinegar
1 tablespoon reduced sodium soy sauce
2 shredded carrots
7 ounces Soba Stir Fry noodles*
¼ cup chopped green onions (white and green parts)
⅛ cup fresh minced cilantro
Optional: dash of hot sauce or Sriracha
Instructions
Bring water, tea bags, garlic, ginger, soy sauce, and vinegar to a boil. Reduce heat and simmer for 10 minutes. Remove tea bags. Add in carrots (I like them with crunch, if you prefer softer, throw them in at the beginning of cooking process) and soba noodles. Cook for about 2 minutes, or until noodles have warmed through. Serve with green onions, cilantro and a dash of hot sauce if desired.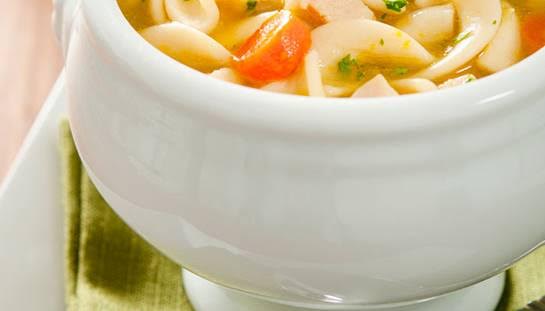 Ingredients
2 cups hot water
3*Bigelow® Ginger Snappish Tea Bags
1 cooked, skinless, boneless chicken breast (approx. ½ pound)
4 cups low-sodium chicken broth
2 cloves garlic, finely minced
2 medium carrots, thinly sliced (½ cup)
½ cup dried fine egg noodles
1 teaspoon salt
Freshly ground pepper
⅓ cup fresh parsley, chopped
Instructions
Combine 2 cups of hot water and 3 Bigelow® Ginger Snappish Tea Bags and allow to steep for approximately 5 minutes. Meanwhile, using 2 forks, shred the cooked chicken breast. Use one fork to anchor the chicken breast to the cutting board, while using the other fork to 'scrape' the chicken into shreds. This is easily achieved if you shred along the grain of the chicken breast. Alternately, you may simply cut the breast into bite-sized pieces. In a medium saucepan or soup pot, combine the chicken broth and the tea over high heat. Add the garlic, carrots, shredded chicken and noodles. Bring to a boil, then reduce to a simmer. Simmer for approximately 7 to 10 minutes, or until carrots are tender and noodles are cooked. Add salt and pepper to taste. Add chopped parsley and adjust seasonings as necessary. Ladle into bowls and serve hot. Note: To make this soup ahead of time, proceed as directed but omit the noodles and the fresh parsley. Store in refrigerator for up to 2 days, or freezer for up to 2 months. When ready to serve, pour into a medium saucepan, add noodles, bring to a boil, then reduce heat and simmer until noodles are cooked and soup is heated through. Adjust seasonings, add fresh parsley and serve.