All You Need Is Tea. And Chocolate. Or Just Chocolate Tea.
Friday, 10 February 2017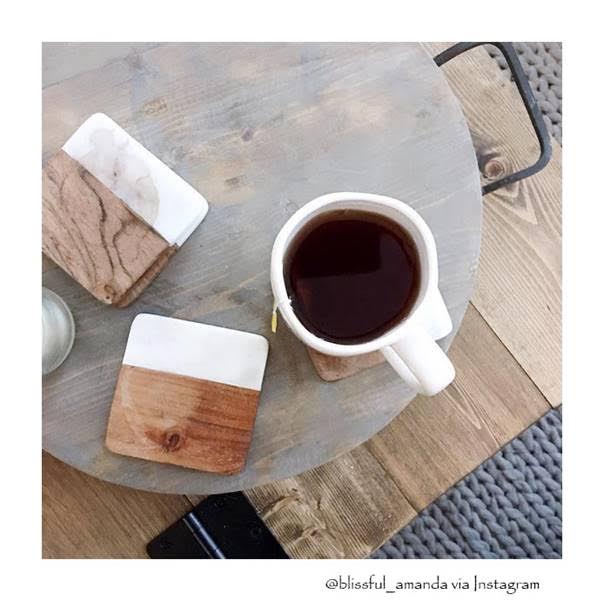 If you love tea, like we all do, and chocolate (yes please!) then why not combine the two? And for February, chocolate-flavored teas are just too perfect, so for all you tea lovers out there, Bigelow Tea is here to help. Appealing to the chocolate lovers of the world (you know who you are), we have created three super awesome chocolate tea wonders: Chocolate Chai, Peppermint Bark herbal tea and Benefits Chocolate and Almond herbal tea.  That just-sweet-enough combination of tea and chocolate (yes, there's actually cocoa powder in the tea bag!) makes for a super delicious mug of tea. The aroma is mmmm-mesmerizing and—huzzah!—you can indulge without the guilt, because tea has 0 calories (maybe a few if you add in some milk or a sweetener), which is a lot lower than your average box of Valentine's Day chocolates.
So, let's talk about chocolate. The terminology can be a tad confusing, but most experts these days tend to use the term "cacao" to refer to the plant or its beans before processing, while the term "chocolate" refers to anything made from the beans. As for the history? Well, let's rewind all the way back to 1900 BC to the Mayan civilization. The ancient Maya are believed to be the first people to regularly grow cacao trees and drink chocolate. According to historians, the Aztecs got their hands on it later, but they had to trade for cacao because they couldn't grow the trees. That said, the word "chocolate" comes from the Aztec word "xocoatl," which refers to the spicy drink the Aztecs made from cacao beans. At that time, cacao seeds were actually a form of currency. Who knew?!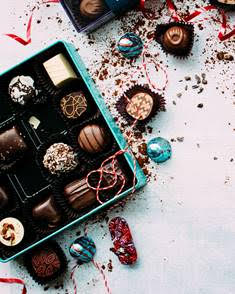 Fast-forward several thousand years to the 17th century, when chocolate was the "it" drink throughout Europe, believed to have nutritious, medicinal and even aphrodisiac properties (it's rumored that Casanova was especially fond of the stuff). During the Revolutionary War, some soldiers were paid in chocolate, due to the Continental Congress' financial difficulties. Today, chocolate is a multi-billion-dollar industry in the United States, and the average American eats at least half a pound of the stuff per month!
Bigelow Tea honors the history of this fabulous confection with our handcrafted flavors highlighting chocolate. So, when you need a sweet treat (speaking of treats, check out our recipe for Jasmine Green Tea Truffles, total yum!), brew a cup and #TeaProudly. You'll be enjoying a rich beverage with a rich history, and hey, everything is better with chocolate. Let us know how you get your choco-fix!