The Many Ways Bigelow Tea is All About Green
Monday, 13 February 2017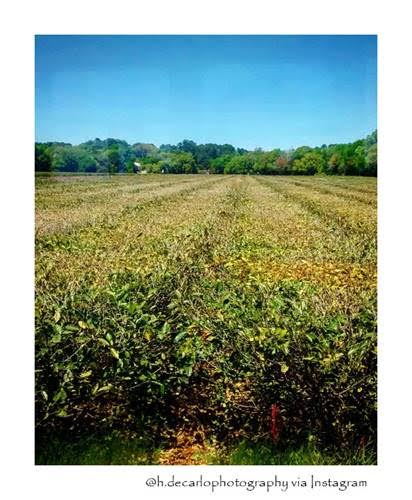 Bigelow Tea is so much more than just a tasty mug of tea; our company also helps save the Earth. Yes, that sounds like quite the statement, but it's the truth- we believe in practicing business philosophies that help, not harm. It's right there in our mission statement: "Do the right thing and good things will follow." So how does our company do sustainabiliTea proudly? Here are some of our many, many ways:
We're Powered By The Sun.
We are hugely in favor of supporting renewable energy and reducing emissions, to keep our planet in good shape for future generations.  We've done this by installing 880 solar panels at our Connecticut headquarters. Every year, this effort produces about 200,000 kWh, which is enough energy to power 527 homes for an entire year – with nothing but the power of the sun. So how does this affect pollution levels? It equals a reduction in pollution roughly equivalent to 200,000 car miles removed from the highways each year. Sit back and sip to that!
We've Made An Energy Efficient Environment.
We've spent many years reducing our energy use, leading to a nearly 10 million kWh reduction. And we've reduced energy by over 2.5 million kWh in just our Fairfield plant alone through energy efficiency measures. In laymen's terms, that's the equivalent of planting 41 million trees. How have we done this? One way is by replacing light bulbs with energy efficient bulbs in all offices in all our facilities. Yes, it can be that simple to save the Earth.
We Say No to Landfills. 
We have a company-wide commitment to achieving "Zero Waste to Landfill" status. What that means is we're following the guidelines of the Zero Waste Alliance, which says that a company can claim being a zero waste to landfill facility if no more than 10 per cent of their waste ends up in a landfill. Guess what? Our company diverts 94% of its solid waste company wide, meaning we have actually surpassed the official guideline. We recycle, and then recycle some more, and
reduce/reuse/compost, all leading to be a Zero Waste to Landfill Company.
We've Made A Modern Tea Plantation.
We purchased the Charleston Tea Plantation in 2003, saving the land from development to turn it into America's own tea garden. This special spot features 127 acres of beauty (and incredible tea leaves!) and welcomes visits from thousands of tea lovers yearly. We're proud of the Bigelow family's hard work to keep the traditional tea plantation alive and well with a modern twist!
We Work With Green Suppliers.  
We're also very proud to work with an environmentally responsible supplier. A couple of the amazing things being done there to ensure our much-loved drink is created with only the crème de la crème of practices:
We're keeping our tea facilities as warm and cozy as the drink thanks to installation of Insulated Concrete Form (ICF) walls, which are 83% more energy efficient compared to traditional walls;
We're fans of geothermal heating and cooling units; using this method for heating or cooling the entire building expansion uses only 1/14th the energy you would need if you used oil.
We know you love tea as much as we do; that's why we are so delighted to keep our #TeaProudly community in the loop about all about the modern-day environmental choices that keeps that delicious tea in your cup while saving the planet, especially during Go Green Week. Learn more about all the amazing things we're up to and share with us how you #TeaProudly the "green" way.