Let Your Fingers Do the Talking With Bigelow Tea!
Monday, 27 February 2017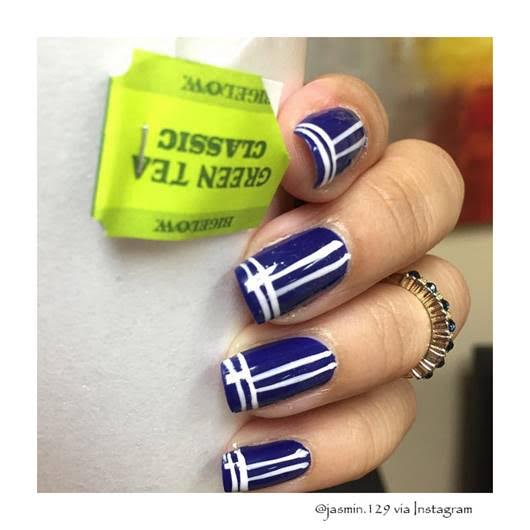 At any given moment, you're likely to find us with our hands around a mug of Bigelow Tea, sipping while we wake up, work, or relax (loving tea is a proud 24/7 habit over here!)
As a fellow tea junkie, we bet you probably know by now that tea can be good for you on every level. When you sip a tea made from the Camellia Sinensis plant, you're enjoying a warm and tasty wellness journey as well as a way to lift your spirits. Whether shared with fellow tea-loving pals or on your own with a good book (one of our most favorite tea-related activities!), tea can have a place in everyone's day! But did you know tea also has some truly awesome beauty benefits? Some studies say that green tea in particular is a terrific way to help your nails be healthier!  Who knew, and just how does that work?
The antioxidants in green tea, research say, (again, thank you Camellia Sinensis plant!) are thought to keep nails from getting brittle.
Green tea may not only help make nails appear to be stronger but might also help eliminate yellow discoloring (which can happen after getting one too many manicures L).
To help support your nails, simply soak fingers in green tea for about 10 to 15 minutes. Any variety of green tea should do the job. Soak regularly, and you may just see a big difference in your pretty little fingers!
So we want to know: how do you get gorgeous using tea? Tag your beauty and tea tips online with #TeaProudly  or visit us at www.teaproudly.com and share it there so we can try it too!