From Tea Entrepreneur To The White House, Bigelow Tea Presents Four Extraordinary Women Who Have Shaped History
Friday, 3 March 2017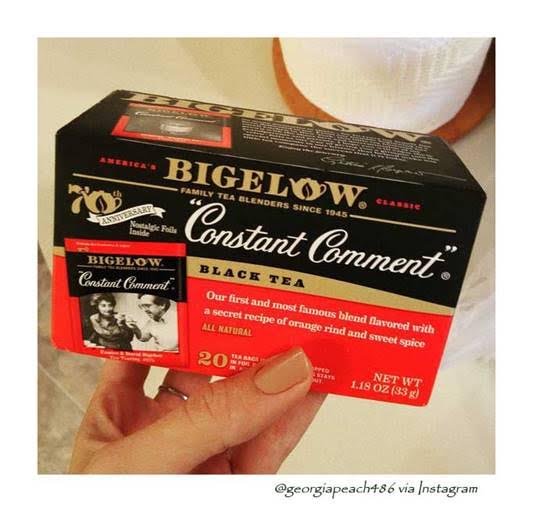 There's an unattributed quote circling the Internet these days—maybe you've seen it? "Here's to strong women: May we know them. May we be them. May we raise them." And, goodness, that quote certainly rings true, especially during Women's History Month. Which is why Bigelow Tea wanted to take a moment to recognize a few notable women, all of whom share a common thread: They were born in 1896. Let's start with one that you're probably a bit familiar with (I mean, you're on the Bigelow Tea Blog, right?!).
Ruth Campbell Bigelow, Entrepreneur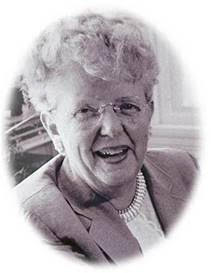 In 1945, inspired by an early Colonial recipe and dissatisfied with the tea that was commonplace in the 1940s, Ruth Campbell Bigelow focused her energy on making a better cup of tea in the kitchen of her New York City brownstone. After weeks of trial and error, blending black tea with orange rind and sweet spices, she emerged with the first cup of specialty tea in the country. After that, she didn't look back—"Constant Comment,"® and the Bigelow Tea Company we know and love was born. Today, we don't need to look far to be touched by the leadership and spirit of pioneering women. At the helm of the family-owned company is third generation president and CEO Cindi Bigelow. Before assuming the role in 2005, Cindi spent 20 years in virtually all areas of the company that her grandmother founded. When you're raised in an environment that embraces female leadership, you're bound to step up, pitch in and find success.
Ethel Waters, Jazz Musician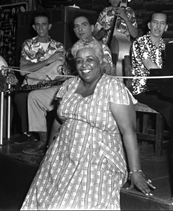 The next time you choose a jazz playlist on Spotify, think of Ethel Waters. Ethel was an American blues, jazz and gospel singer and actress. Despite a very tragic and difficult childhood, she made history, garnering many recognitions and "firsts." She was the first African American woman to appear on radio (in 1922), star in a show at the Palace Theater in New York (in 1925) and in a commercial network radio show (in 1933), and the first singer to introduce 50 songs that became hits (in 1933). She was also the first African American woman to be nominated for an Emmy Award in 1962. Recognized as one of the best blues singers of all time, Ethel also performed and recorded with such jazz greats as Duke Ellington and Benny Goodman. Talk about a star.
Louise McManus, Science Extraordinaire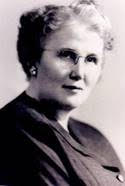 Louise McManus was the first nurse to earn a Ph.D. As a member of the Teachers College of Columbia University faculty beginning in 1925, Louise founded the Institute of Research and Service in Nursing Education. She also helped to develop nationally standardized methods for nursing licensure in the United States, and created a "Patient Bill of Rights," later adopted by the Joint Commission in Accreditation of Hospitals. Another scientist deserving of an honorable mention born the same year was Czech-American biochemist Gerty Theresa Cori. Gerty became the third woman—and first American woman—to win a Nobel Prize in science, and the first woman to be awarded the Nobel Prize in Physiology or Medicine. Thanks to the contributions of these trailblazing females, women today enter the fields of science and medicine with great role models.
Mamie Eisenhower, Fashionista With A Passion For Civil Rights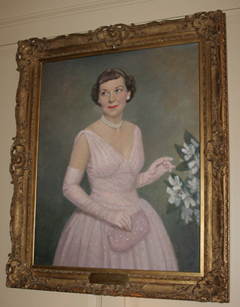 A 1950s fashionista and self-defined hostess, Mamie Eisenhower was an American first lady and the wife of Dwight D. Eisenhower. She was also a woman who held a penchant for entertaining heads of state and leaders of foreign governments, and for the color pink. Actually, she decorated the White House with so much pink that the White House press corps referred to the place as "The Pink Palace." The pretty pastel, which is now iconic to 1950s decorating (how about those pink bathrooms?), became known at "Mamie Pink." However, Mamie was more than just the hostess with the most-ess.
She led the local and national fundraising drives for the American Heart Association in 1956, and later supported increased benefits and the formation of a retirement community for military personnel and widows. She also took a stand to combat segregation through such symbolic acts as inviting African American children to the White House Easter Egg Roll, and she accepted an honorary membership to the National Council of Negro Women.
Whether they're revolutionizing a beverage market or breaking down social barriers, these women made their mark in history, and it reminds us all that we have the opportunity to do the same. And when you need a break from being absolutely amazing, sit back and regroup with a cup of tea. It's a perfect way to recharge – you've got a lot to do, after all! Tag #TeaProudly on social media and tell us how YOU will go down in history.
Image of Ethel Waters by Florida Keys Public Library via Flickr
Image of Louisa McManus, courtesy of The Women Hall of Fame
Image of Mamie Eisenhower by Terry Saffron via Flickr