What Are Your Favorite Family Tea Memories?
Monday, 6 March 2017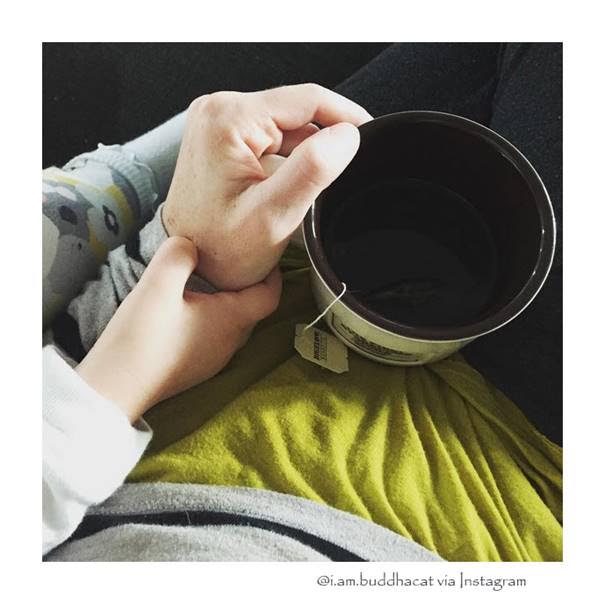 One of the tea facts we love most about Bigelow is how making tea and sharing a mug together transcends generations – whether you're just discovering tea for the first time or have spent many years being a tea fan, everyone can turn teatime into time well spent together! Tea is truly a feel good beverage – not just good for your own well-being but for your favorite company too. We think tea is the catalyst for the best memories!
And speaking of awesome memorable family moments, we just had to share these stories from our tea community which are super amazing examples of how tea brings families closer.
As a little girl, my mother would pour me a little cup of "Constant Comment"® when she fixed herself a pot of tea in the evening. Such a wonderful memory of the time shared and the smell of the fresh brewed tea. I still have the cup……
Sitting with my mom and drinking tea (Bigelow Plantation Mint actually). We always used to sit by my family's old wood stove and sip two, sometimes three cups, while talking the morning away. I have since moved to another state, but those will always remain some of my fondest memories.
Constant Comment"® — Growing up, when we had snow days with no school, we'd come in from the cold and Mother would make a teapotful of it. So good! I also add it to my iced tea.
Still my favorite since late 1950's when Mom would fix little cups of it as a treat for us girls. Just bought 2 boxes of the decaf to enjoy in the evenings. If I'm craving something sweet, just adding a dash of mild honey or sugar really brings out the orange flavor and nips the craving quickly.
What's your family's tea tradition? Share it and tag #TeaProudly.