Travel, Profit and 100 Billion Cups of Tea…A Historical Look at Tea!
Wednesday, 15 March 2017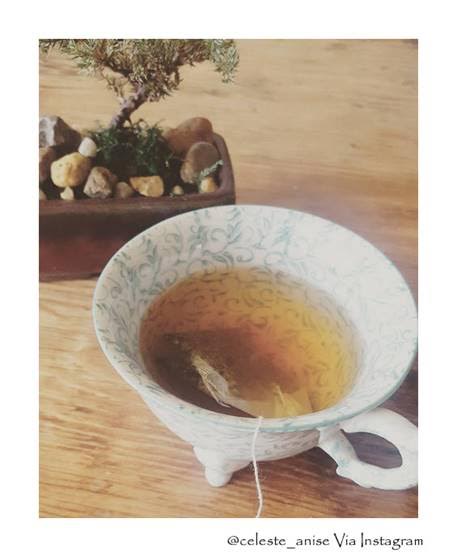 As you most likely know, Bigelow Tea has been a family tea blender since 1945 where creating tea flavors continues to be our passionate pursuit. Perhaps that's why we love exploring the role tea has played in various cultures throughout history. We recently discovered this fascinating map that was published in 1934 by Fortune Magazine and written about on Atlas Obscura, a website that guides readers to wondrous and curious places in the world. The map shows the size of countries based on how much tea was consumed in the area.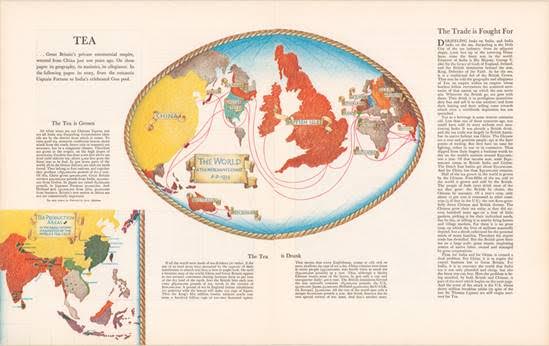 It displays China as about equal to the British Isles, but in reality the article details that the population of China was at the time, nine times bigger than that of the U.K., and the country's inhabitants drank nearly twice as much tea as the Brits did!
The map also demonstrates that each person in Britain consumed around 6 cups of tea a day, adding up to 485,000 pounds of tea per year. That breaks down to one hundred billion cups of tea, total – clearly, the British do love their tea!
Also interesting is the discussion of how the British made quite the profit from their tea habit, with earnings from the tea trade leading Britain into colonizing one third of the world! The map text even quotes, "Where Britain goes, tea goes with them." The article goes on to explain that Britain grows and sells four-fifths of the world's tea, though part of this large tea industry took place in India, where the British grew and sold Indian tea.
Finally, if you notice the red lines drawn on the map, you'll see the many routes of where tea traveled during the time period. The information shows the U.S. consumed 95,000 pounds of tea annually.
One last historical nugget: the map was created not long after the 1929 Wall Street crash, as the article points out. This crash caused tea prices to drop, and in 1933 tea companies in India, Sri Lanka (then Ceylon) and Indonesia (then the Dutch East Indies) came to an agreement to lower output, leading to a slow price increase that was more profitable for all growers and sellers.
Tell us: do you have interesting tea historical tea facts to share?  Please do and tag with #TeaProudly so we can learn too!