Stay Pinch-Free With Bigelow Green Tea (And These St. Patrick's Day Facts May Keep You In The Clear, Too)!
Friday, 17 March 2017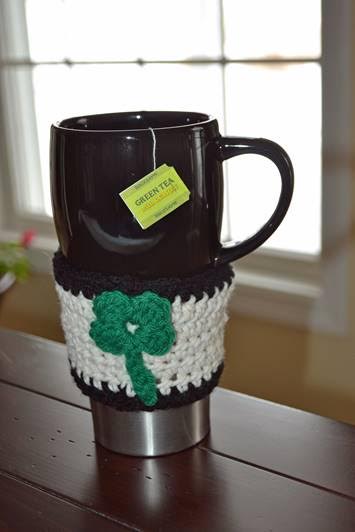 Let's face it, you don't want to be subjected to pinches (legend has it that leprechauns would pinch anyone they could see not wearing green) while carrying around a mug of tea… consider a green scarf, at least. Besides, St. Patrick's Day is a great reminder of how awesome all-things-green are—starting with green tea. And a cup of Bigelow Green Tea may just be the thing to enjoy while reading about these rad St. Paddy's Day facts.
Celebrated on March 17, St. Patrick's Day is an annual feast day recognizing the patron saint after whom the day is named. It's the national holiday of Ireland, but has become incredibly popular around the world. Maybe you've heard of it?! It's a day when everyone wears green, eats corned beef and cabbage, and searches for four-leaf clovers to bring them luck. But, here are a few facts you may NOT be familiar with… Sit back with a cup of green tea and enjoy.
Now about that green tea? Well, green tea is made from Camellia sinensis leaves—the same leaves that make black and Oolong teas, too. However, the difference is in the production process; green tea is the least processed, thus providing higher amounts of the antioxidant polyphenols known as EGCGs, which is why so many make it part of their healthy lifestyle. Green tea is made by immediately steaming or pan-firing the newly harvested leaves, rather than exposing them to air. This process ensures that no oxidation occurs, and this special handling makes for a more delicate brew that is typically lower in caffeine than black and Oolong teas. Pretty interesting, huh?
Whether you're sporting green or sipping it, enjoy the fun of St. Patrick's Day! With such an interesting history, you'd be unlucky to miss out on the festivities. And hey, you can always take a tea break to relax. Tag us with #TeaProudly and share how you'll be celebrating!