#TeaProudly At Its Best!
Friday, 24 March 2017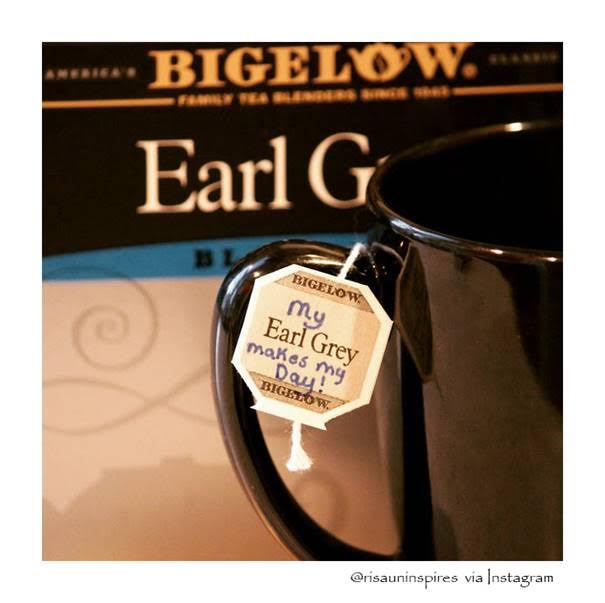 So what's the deal with #TeaProudly? How does this work?  It's simple! We all love tea, right? And along with our passion (yours and ours!), is the fun we all have in sharing what's important cause who doesn't love to talk about favorite tea flavors, awesome mugs, cool tea times with friends and family and any other time tea has rocked our world?!
So just in case you missed some of these special #TeaProudly confessions online, we have brought you some fun tidbits right here. Hey, maybe this will inspire you to leave your own tea thoughts in the comments of this blog, on our TeaProudly site, or anywhere in social (just tag with #TeaProudly so we can join in on the fun!).
Check out the fun tea drinking friends:
Question: describe a day that you could live over and over again (and did it include tea?)
When I received my Ph.D., It was cold and I had my shiny Red mug filled with lemon tea.
Christmas in Quebec City, with the snow coming down. Love my Bigelow Orange spice tea with honey!
Our honeymoon day in Arai Ryokan in Izu Japan. The tea set up was incredible in our traditional room. Hot springs were out of this world!
Ahhh, favorite Bigelow Tea flavors from our TeaProudlyites:
Vanilla caramel. I never liked hot tea until I tried this and it's the only kind I like. I drink it every day I'm at work.
Earl freakin grey……Bigelow makes THE best.
Earl Grey and Green Earl Grey are my favorites but a cup of Constant Comment on a cold, rainy/snowy day rocks my world.
Peppermint! A classic that never gets old. I'm having a cup right now! Yum!!
Lemon Lift! <3 Always lifts my mood up.
Sandra Foster
Sweet Dreams is my absolute favorite tea.
Check out one of our most recent polls: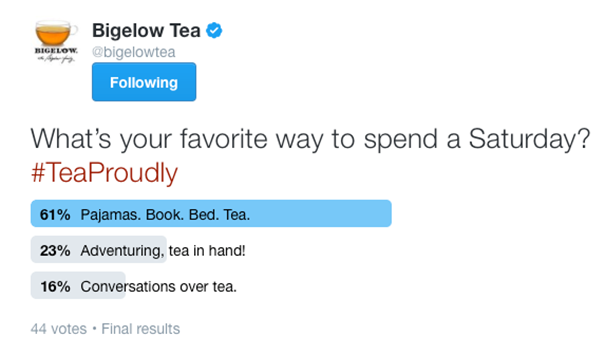 Saturdays still in bed in our pajamas with a book and tea?  Yes…let's all do that and live the #TeaProudly lifestyle!!!