5 Bigelow Tea Sustainability Efforts That Celebrate Earth Month … All Year Long
Friday, 7 April 2017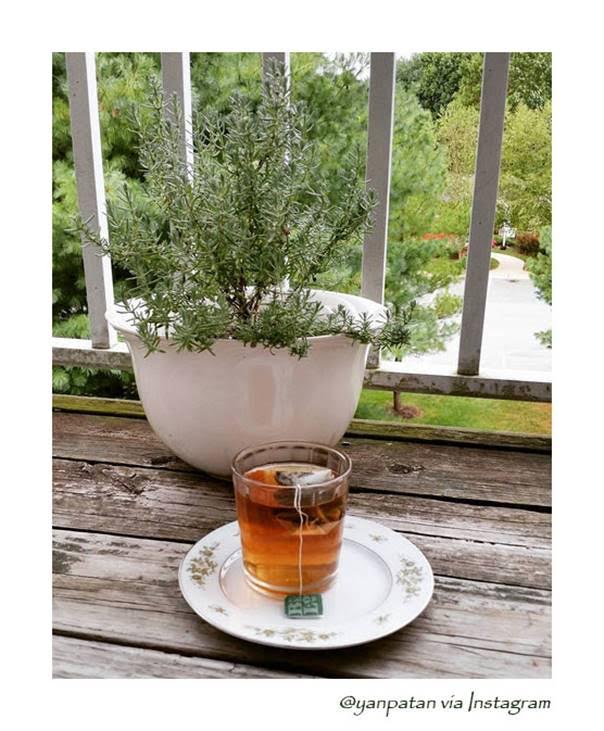 Earth Month is all of April so let's celebrate!
Anyone and everyone can do something good for the Earth this month (and, well, all year round!), whether it's big or small. And that includes Bigelow Tea– it's about practicing business philosophies that help, not harm. In fact, it's in our mission statement: "Do the right thing and good things will follow."
So why do the right thing for the planet? As third generation president and CEO Cindi Bigelow says, "Being responsible is not something my family does because we can do good things, but because we strongly believe that we should and need to do good things, whether it's for the community, for our employees, or for the environment."
Need some inspiration for ways to be earthier this month? Read on for some of Bigelow Tea's famous "SustainabiliTea" efforts and get motivated!
Supporting renewable energy and reducing emissions, our planet stays in good shape for future generations.  By installing 880 solar panels at our Connecticut headquarters, our yearly effort produces about 200,000 kWh which is enough energy to power 527 homes for an entire year, using nothing but the power of the sun.
We've been reducing our energy use for years! This has led to a nearly 10 million kWh reduction where energy has been reduced by over 2.5 million kWh in just our Fairfield plant alone through energy efficiency measures. That's the equivalent of planting 41 million trees. How have we done this? One way is by replacing light bulbs with energy efficient bulbs in offices in all our facilities. So simple, yet so effective – anyone can change their light bulbs to make a difference!
Bigelow Tea has achieved "Zero Waste to Landfill" status. What that means is we're following the guidelines of the Zero Waste Alliance, which says that a company can claim being a zero waste to landfill facility if no more than 10 per cent of their waste ends up in a landfill.
Bigelow Tea, with the goal of preserving land, purchased the Charleston Tea Plantation in 2003 to save 127 acres of land from real estate development. Today, the plantation has hosted well over 100,000 visitors.
We try to act on the bees' behalf! Bigelow's Green Team has planted flowers on our corporate property along an urban train track fence to help provide bees with a better natural habitat.
Feeling inspired now? We hope so!  And hey if you need more encouragement, check out these Bigelow Tea activities planned for each day of Earth Week (April 17-22):
Recycling drives for electronics, towels for local animal shelters and business clothing (women's and men's) to benefit  Dress for Success
Educational exhibits on container gardening, lighting , recycling and composting
Lunch and learn with  the Back Yard Bee Keepers Association
Plant tours of our facility to showcase our sustainability efforts and our solar panels
Local foods will be served in the cafeteria
Raffle prizes – packets of seeds, tee shirts, plants  and more
So how will you observe Earth Month? Let us know by sharing anywhere online and tag with #TeaProudly!