'Fess Up: How Often Do You Snack?
Monday, 17 April 2017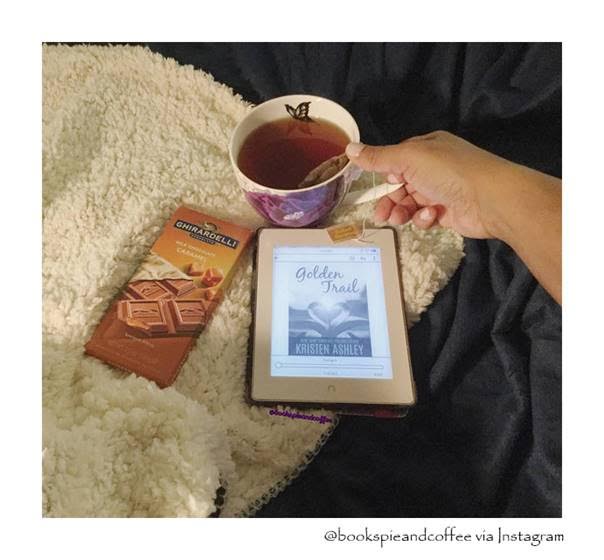 Noshing, munching, nibbling- whatever you want to call it, Americans love snacking! In today's crazy busy culture, snacking on-the-go instead of sitting down to three square meals is truly becoming a way of life. Whether you are indulging at your desk at work, grabbing a bite when shuttling the kids to classes, or fueling up after a workout, snack time is all the time! Need proof? Read these fascinating stats from Mintel, a market research provider:
Millennials are more likely than any other generation to snack four times a day or more.
94% of Americans are snacking at least once per day.
Snacking now accounts for 50% of all eating occasions and many Americans say that snacking helps them meet daily nutritional requirements.
37% of the time, a snack replaces a meal.
When you hear the word "snack," we wouldn't blame you if it invokes visions of candy bars, chips and cookies. But "snacking" doesn't have to mean eating junk. For example, this Chai Shortbread cookie recipe from Bigelow Tea fan by Swathi @ South Indian Kitchen is just made for grabbing and then going! Plus, it's packed with good-for-you ingredients.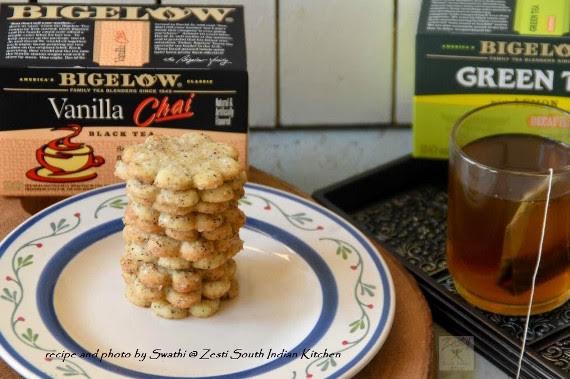 Ingredients
For making Chai short bread cookies:
1cup (130g ) all purpose flour
¼cup (50g) granulated sugar
¼cup (33g) powdered sugar
¼teaspoon salt
1 Bigelow Vanilla chai tea packet
½cup butter
For Chai spice mix:
6cardamom
2inch cinnamon
1/2inch dry ginger/ ¼ teaspoon dry ginger powder
¼teaspoon nutmeg
4black peppercorn
For chai spice sugar
½teaspoon chai spice
2tablespoon sparkling sugar
Instructions
In a kitchen aid stand mixer add butter, sugar, powdered sugar cream well. To this add flour, salt and vanilla chai packet and mix well until everything combined well.
Scrape the dough out of the bowl and warp it in a parchment paper. Freeze the dough, or chill for at least 30 minutes.
Make chai spice powder by grinding all the ingredients for chai spice. Then mix the chai spice with sugar and set aside.
To bake, preheat the oven to 350°F and line a baking sheet with parchment or a Silpat. Spread the dough into ¼ inch sheet and cut out using your favorite cookie cutter. Then roll the dough into chai spice sugar. Place the cookie on the baking sheet and bake until the edges are just beginning to brown, 10 to 12 minutes.
Let cool on sheets for 5 minutes, then transfer to wire racks. Store cooled cookies in an airtight container.
You also might want to try thinking out of the box when it comes to snacking – such as out of the tea box, that is! Tea like Salted Caramel and Vanilla Chai just may be the ultimate go anywhere treat! Simply throw some teabags in your purse or pack, and curb those cravings wherever you can grab hot water. Sometimes a nice mug of tea is just what your body needs to feel revived, refreshed and refueled!
Here is an idea: if you're jonesing for something sweet, keep a teabag of a savory caramel or chocolate flavor handy to help you beat the battle of the bulge, yet still indulge!
So, what's your fave snack? Share and tag #TeaProudly.