Brew A Brilliant Cup Of Bigelow Tea
Friday, 21 April 2017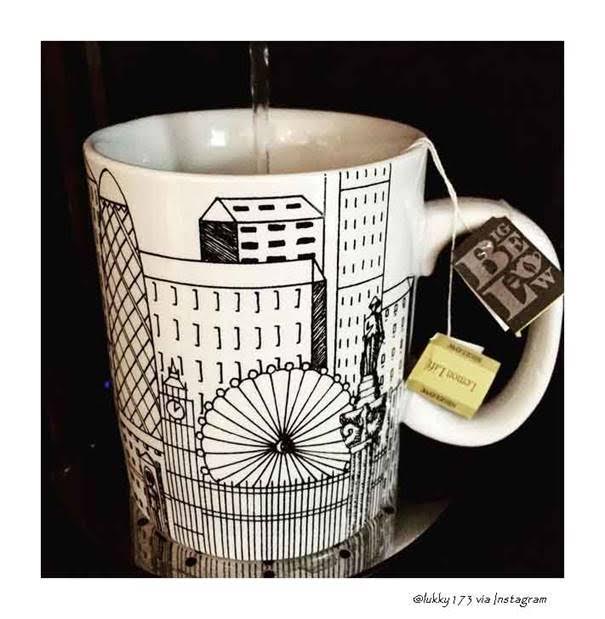 We love our friends across the pond. And, clearly, there's a shared passion for tea. But have you ever wondered what exactly sets England apart from the United States of America when it comes to brewing a pot of tea? Well, a couple of things. Bigelow Tea has the scoop.
For starters, though, a bit of history.
The tea culture in America is an important thread in the fabric of the history of the United States. Tea was originally imported by early Dutch settlers in the 17th century, and became very popular. Over time, most tea was imported through Great Britain and the large population of early English immigrants passed their tea drinking customs to the colonists. However, tea and tea taxes soon became a point of contention between the American colonies and Great Britain. In 1776, angry Colonists dumped the tea cargo from British ships into the Boston Harbor (The Boston Tea Party), which became a precipitating event of the American Revolutionary War. And for a while there, tea drinking was considered unpatriotic. Fast-forward several hundred years to today, where 82% of Americans drink tea—that's more than 158 million people who count tea as a top beverage choice.
Talk about #TeaProudly!
Anyhow, today, both Brits and Americans often steep a tea bag (an American invention, by the way, no biggie) in a cup of hot water. And while Americans are more likely to enjoy their tea over ice (can we get a pitcher of sweet tea, please?), we can all agree that a splash of milk or sweetener is an acceptable form of deliciousness. Also, Americans are known to explore a myriad of flavors, whereas the most popular tea in Britain is a simple cup of black tea.
Whatever your tea style – whether you're an Anglophile or an adherent to the Americanized trends of tea – you want to make sure your tea is brewed right. Here are a few tips to get you started:
Start with premium quality tea and fresh cold water. Cold water is essential to making a great cup of tea. It's the oxygen in the water that opens up the tea leaf for full flavor extraction so always allow tap water to run for 30 seconds before filling tea kettle. If you prefer to use bottled water, shake the bottle to aerate (oxygenate) the water.
Chill out (or off). When using a teapot, take the chill off the pot by rinsing it with hot water.
Boil, baby, boil. For black, oolong, herb and rooibos teas, always bring water to a rolling boil then immediately pour over tea. For green and white teas, bring water just to the point where tiny bubbles begin to form then pour over tea.
But, you know, whatever. All Bigelow Tea packages list recommended brew times but as a general rule, black is best enjoyed when steeped 2-4 minutes, green teas for 1-3 minutes, herb teas for 4 minutes, or whatever time you prefer!
Regardless of your preferences, we think it's fair to say that tea is warm and cozy; it soothes souls, connects people, invites conversation and makes memories. So, whether you're taking builders tea in England or waking up to a mug of herbal bliss in the U.S. of A., raise your cup and share the experience with those close to you for a drink we all love. Tag #TeaProudly with your favorite way to enjoy a cup!