From Ruth Bigelow's Kitchen To Yours: 6 Facts About "Constant Comment" Tea
Wednesday, 3 May 2017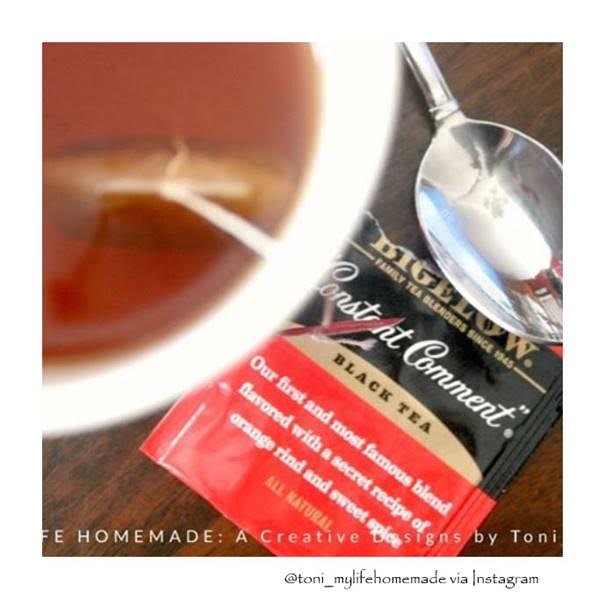 The awesome story of Bigelow Tea begins with "Constant Comment"®, the iconic blend of orange and sweet spice created by Ruth Campbell Bigelow in her kitchen in 1945. But how much do you know about the very beginning? If not a lot, that's about to change right now!
A Fresh Start
Picture this: in the early 1940s, Ruth and her husband, David Sr., decided to start a tea business. But, that's not where they began. Initially, Ruth had owned an interior design company called Ruth Campbell Design, and was very successful. But when the Great Depression hit, both Ruth and David Sr. lost their jobs. It was then that she decided to make tea.
Manhattan Roots
When they started to talk more seriously about tea, the Bigelows lived in a small apartment in Manhattan. They felt strongly that, for the company to be a success, they needed a home where they could begin. Searching the local streets, they found a brownstone, just off Second Avenue, which was in terrible disrepair. Optimistic, they bought it with the last of their life savings, and plastered and repainted it themselves—talk about fixer uppers! It was in this home, in 1945, that Ruth and David Sr. opened the doors to the new Bigelow Tea Company. Little could they have imagined that their dream would one day grow to be America's #1 Specialty Tea company!
Orange and Spice, and All Things Nice
Inspired by an early Colonial recipe, Ruth spent several weeks of trial and error blending black tea with orange rind and sweet spices. Finally, she created her own special blend and shared it with friends. Anyone who tasted it couldn't stop commenting—the name "Constant Comment"® was a natural choice for the tea.
That One Shop
Ruth knew she was on to something with her blend and took "Constant Comment" to every store she could. One shopkeeper told Ruth that he had been opening the container for customers to take a whiff of the incredible aroma, and it was flying off the shelves! Ruth took this idea one step further and set up a jar of "Constant Comment" in each case of tea, with the directions to "open and whiff."  Shops across the country placed this little jar by their cash registers and sales grew.
All in the Family
Jump ahead more than 70 years to today, where Ruth's granddaughter, Cindi Bigelow, serves as the third-generation president and CEO. If you're a fan of "Constant Comment" tea, Bigelow Tea or tea overall, you'll love hearing Cindi Bigelow herself tell this story of this original creation while sharing more about her personal (and professional) love of tea! In a month that celebrates mothers around the world, it's heartwarming to know that this love for tea runs strong through three generations – from the mother of "Constant Comment" all the way to Cindi today.
Shhh… It's a Secret
To this day, "Constant Comment" is a secret recipe that only Cindi's parents, Bigelow Tea Co-Chairmen Eunice and David Bigelow, know and blend. It has stood the test of time and continues to fill cups, kitchens and hearts.
Every Bigelow Tea flavor is blended to be remarkable, but it's the very first that got so much talk it still carries the famous name. What was the first "comment" you had when you tried "Constant Comment" for the very first time? Tag #TeaProudly with your memory!