6 Tips For Getting Gorgeous With Tea!
Wednesday, 10 May 2017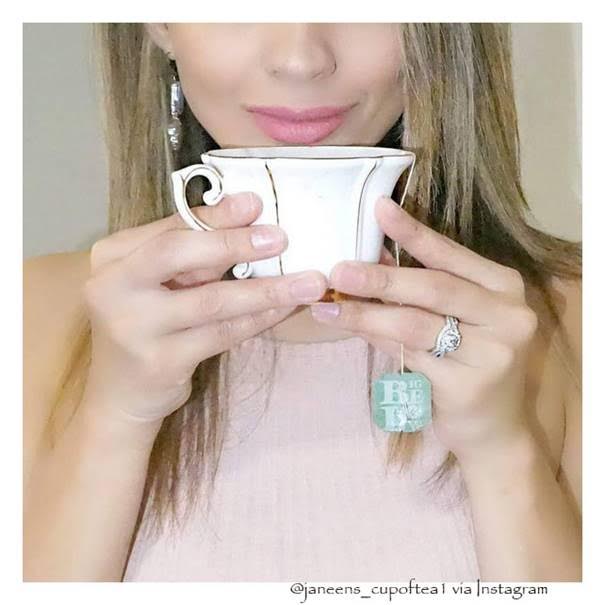 You probably already know that Bigelow Tea is amazing in a mug, but tea is also fabulous for your face, feet, and more says Reader's Digest! In fact, black tea is an incredible beauty secret! Try these awesome suggestions and enjoy a more marvelous you while you indulge in a mug of your favorite flavor!
Put the kibosh on a pesky pimple. 
Keep a spot from rearing its ugly head by covering it with a warm tea bag for several minutes. This just may shrink the zit, thanks to the tannins in black tea – they are thought to have antibacterial properties.
Help feet smell sweet.
Stinky feet can get relief with a black tea footbath. Just soak your tired dogs every day for at least 15 minutes in a small tub of water that contains boiled black tea bags. Before you know it, you'll be ready for sandal season!
Calm a cut.
Next time you nick yourself, press a cool damp tea bag on the spot- black tea can act like an astringent and help stop the bleeding. Who needs Band-Aids?
Say goodbye to grays.
Save time and money by heading to your kitchen instead of the salon. Make your own natural dye by following this recipe: Steep 3 tea bags in 1 cup boiling water. Add 1 tablespoon each of rosemary and sage (either fresh or dried) and let it stand overnight before straining. Then saturate wet hair with the concoction.  Blot hair without rinsing, and enjoy gorgeous colored strands.
Pull the puff out of tired eyes.
Whether your eyes are hurting from allergies or a late night, tea can help peepers pop again.
Cover closed eyes with cool, damp tea bags for a couple minutes and you'll look like you got at least 8 hours.
Soothe a rash.
Help an itchy rash, such as Poison Ivy (so much for that nice outdoorsy walk, right?), feel much better by taking a soak in a tub filled with a few tea bags in it. Might as well treat yourself to a mug of tea (um, not from the bathwater!) while you're relaxing in the bath!
Is tea one of your beauty tricks? Tell us all of your "beau-tea" secrets and tag #TeaProudly!