Do You #TeaProudly?
Monday, 15 May 2017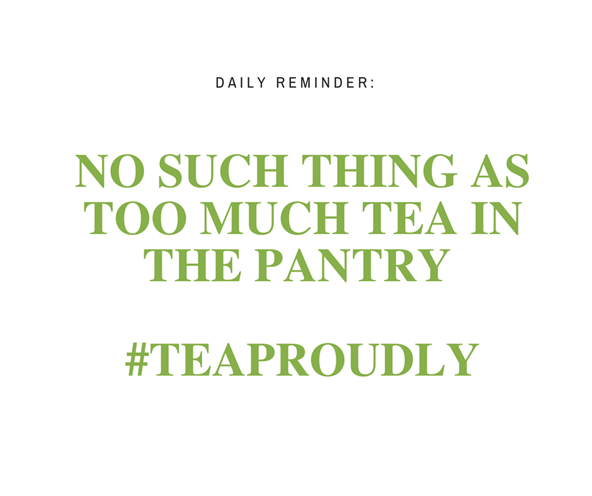 Did you know that tea is second only to water as the most widely consumed beverage in the world? Yup. It's true. Bigelow Tea is especially proud of the 158 million or so Americans who count tea as a top beverage choice. That's totally cool. Just think, millions of us around the U.S. — all ages, men and women — have the love of tea in common.
And you know how much the Bigelow family loves tea. In 1945, founder Ruth Campbell Bigelow created the flagship "Constant Comment" tea, kicking off a business that's been family-run for three generations. From that moment on, one tea bag at a time, the company has reinvented tea in America by providing tea drinkers with a selection of more than 130 flavors of black, green, oolong, and herbal teas using premium ingredients and foil pouches for each tea bag so you can sip and savor the freshest, highest quality, most delicious cup of tea.
But let's be honest, drinking tea is so much more, right? It's warm and cozy; it soothes souls, connects people, invites conversation and creates memories. How many times have you shared a special experience with someone over tea? This, we believe, is something to talk about…something to share.  All of this is the essence of the #TeaProudly movement…check it out: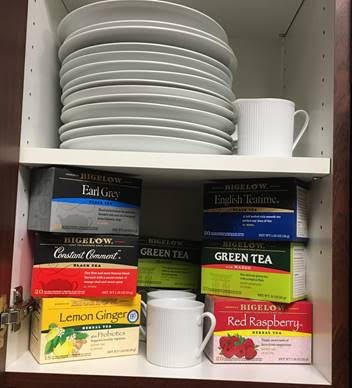 Joleen Stone Krogman: My brother-in-law made me a tea box. It proudly sits in my kitchen — ready at a moment's notice.
Annette Alicea: My husband got me a tea organizer… it holds about 100 tea bags! I have been a tea drinker most of my life!
‪Terri Mitchell:‪ I have a large drawer in the kitchen dedicated to tea. I have at least 15 different boxes in there.
John Greaves: I don't know. I had a friend visit from England and he saw several boxes of tea and he said " yes we English love our tea, but good god man!" Lol
Stacy Mecklenburg: These are just the heavy hitters! Doesn't include the many messy boxes in the cupboard.
Sue Lesko Glick: You can never have too much tea! Even if boxes of Bigelow fall on your head upon opening the cabinet!
Yes, totally agree Sue…when life drops tea boxes on your head, boil some water and make a cup of tea! How do you #TeaProudly??