This Is Why You Should Double Your Delicious With Iced Bigelow Tea Flavor Combinations
Thursday, 1 June 2017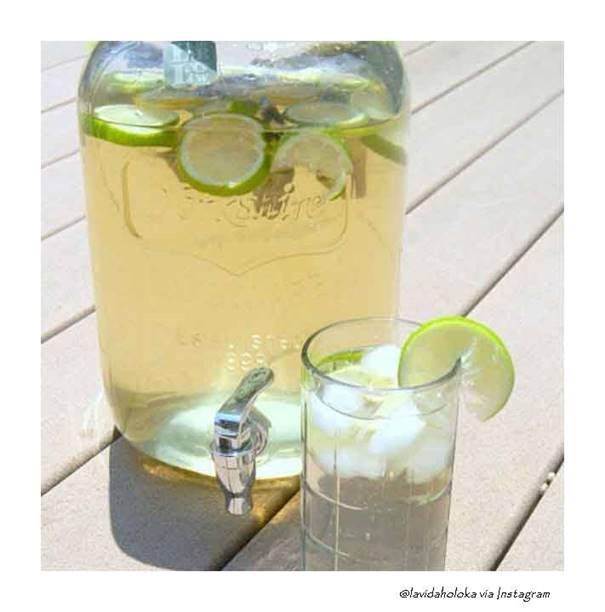 Life needs more iced tea especially during June (Iced Tea Month!!). And what would be better than TWO of your favorite Bigelow Tea flavors COMBINED in a glass over ice??? Yes, it's totally a real thing, and Bigelow Tea has several combos that will absolutely. blow. your. mind. But before you even think about different flavor combinations, how much do you know about the history of iced tea?
Richard Blechynden has often been attributed with making the first iced tea at the World's Fair in St. Louis in 1904. As sales for his hot tea dropped and summer temperatures rose, he purportedly poured tea over ice to entice fairgoers. Some dedicated research tells another story, though, with iced tea's roots reaching as far back as 1879, when Marion Cabell Tyree created a recipe for green tea over ice, which was published in a community cookbook called Housekeeping in Old Virginia. Later, in 1884, another recipe for iced black tea surfaced from the Boston Cooking School. These days, while iced tea is still extremely popular during summer, the classic drink is enjoyed year 'round.
Looking for the perfect combos? No worries – these are a few faves!
Before you go off to treat yourself, have you double-checked your iced tea-making skills? A glass of fresh iced tea is surprisingly pretty easy – and quick – to make. President and CEO Cindi Bigelow has the scoop in this video. All you've gotta do are 6 little steps.
Boil. Boil some water as you would for any cup of tea.
Add a spoon (you heard us). As the water prepares, have a glass ready. And be sure to place a metal spoon into the glass, which helps absorb the heat from the hot water.
Go crazy. Choose your favorite Bigelow flavors, unwrap each individual pouch (made to preserve freshness!) and place 1-2 bags into the glass.
Pour and steep. Pour the water over the bags – leave some room for ice – and let them steep for a bit longer than the box recommends for hot tea. Don't squeeze the tea bags!
Add ice. Be generous!
ENJOY. It's like a little vacation in the middle of your day.
See? Super quick. And delicious. Now, you go try and tag your masterpiece with #TeaProudly. Go on, give it a whirl – you've got this. And you'll have the perfect treat to chill with when you're done!