Four Tips For Making the Most Refreshing Iced Tea Ever…Thirsty Yet?
Monday, 12 June 2017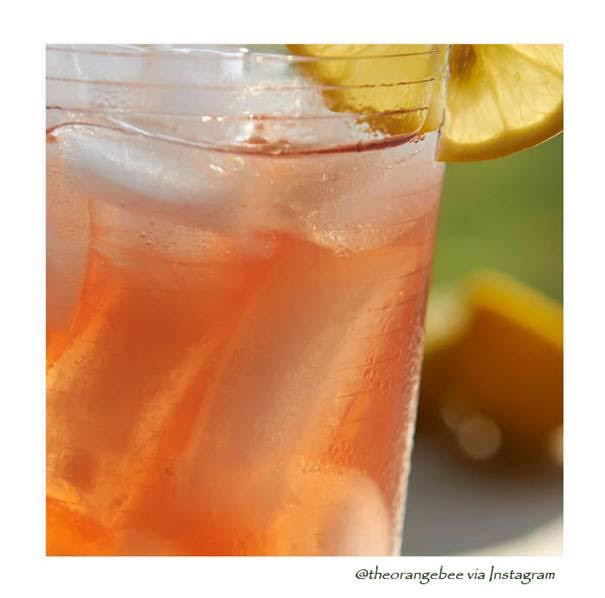 Hooray, it's iced tea weather and Iced Tea Month! And that means it's time for your usual steaming mug of goodness to chill— literally. Bigelow Tea has everything you need for some cool sipping all summer long. Whether you love fruity flavors like Pomegranate Pizzazz®, Red Raspberry™ or Perfect Peach®, or crave the delicious combo of tea and lemonade, get ready to be refreshed.
BTW- you may be a pro at making a hot cup of tea on a cold day, but creating iced tea perfection has its own set of in-the-know tips. Check these out:
Get experimental. 
Try pairing different teabags together to give your iced tea a tasty twist that's all your own. Bigelow Tea has over 130 flavors to choose from, including a bunch of specialty iced teas to get you started. Remember, it's certainly not against the rules if you choose to ice your favorite hot tea, yum!
Grab a spoon. 
In this awesome video, third generation president and CEO Cindi Bigelow recommended putting a spoon in your glass before pouring in the hot water. The spoon will capture incoming heat and prevent your glass from breaking- who knew!
Keep an eye on the clock.
If you're making just a glass for yourself, give two teabags a couple of minutes to steep, but for a quart (like if you're pouring for a party) make sure to steep between 6 to 10 minutes. Feel free to play around with time lengths to find your perfect brew.
Sweeten the deal. 
Besides sugar, think out of the box and try agave or honey. Spruce your iced tea up further with a slice of lemon or a sprig of mint.
What is your favorite Bigelow Tea to enjoy iced? We want to know! Tag #TeaProudly.