As If You Needed Another Reason to #TeaProudly With Bigelow! (Okay, How About 5??)
Monday, 17 July 2017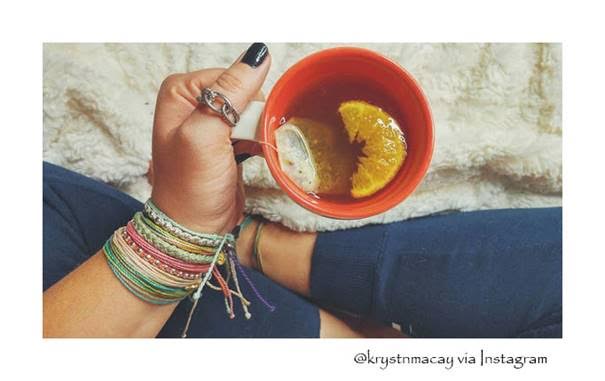 Whoa. Did you know that Americans consumed almost 84 billion servings of tea last year?? That's ahhh-mazing! Just think, millions of us around the country share the love of tea in common. Historically, while tea holds a special place in many cultures near and far, today Bigelow Tea considers tea drinking a proud American tradition! And the Tea Association of the U.S.A. has the numbers to prove it – talk about #TeaProudly!
Go halfsies? Each day, more than one half of the American population drinks tea. Regionally, the South and Northeast have the greatest concentration of tea drinkers.
Like, obviously. Approximately four in five consumers drink tea, with Millennials being the most likely (87% of millennials drink tea). Yeahhh!
Black tea for the win. About 80% of all tea consumed in 2016 was black tea, 16% was green tea, and the rest was Oolong, white and dark teas.
Important import. The U.S. is the third largest importer of tea in the world, after Russia and Pakistan, and the only western country to grow in tea imports and consumption.
Ice, ice, baby. Nearly 80% of tea consumed in America is served over ice.
Do you know how much we love tea at Bigelow? Let's hope so! As a proud third-generation family-run business, Bigelow Tea founder Ruth Campbell Bigelow created the flagship "Constant Comment" tea in 1945. From that moment on, one tea bag at a time, Bigelow has reinvented tea in America by providing tea drinkers with a selection of more than 130 flavors of black, green, oolong, and herbal teas using premium ingredients and foil pouches for each tea bag so you can sip and savor the highest quality, most delicious cup of tea. Why? Well, of course it's because YOU deserve the best!
If you love tea as much as we do, consider joining the #TeaProudly movement! #TeaProudly is a welcoming place that keeps all tea lovers informed about what's brewing and gives rise to expression, both yours and ours together. We, and tea lovers across the country, want to hear from you about why you #TeaProudly, why you make tea your beverage of choice, when you drink it, who you share your tea moments with, and what special memories have been made over a warm, beautiful cup of tea. Join the conversation at http://www.teaproudly.com/ and tag your special moments using #TeaProudly. Cheers!