As If You Need More Reasons To LOVE Tea! 
Friday, 21 July 2017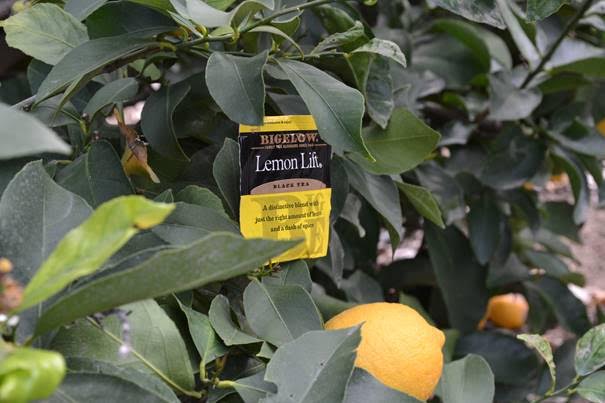 Okay, so maybe history wasn't your favorite subject in school, but when it comes to tea—and its thousands of years of history—there are a lot of facts, figures, science and an art that surround this humble yet fabulous drink. Yup, tons! Add that to Bigelow Tea's more than seven decades of experience and passion for each ingredient in every cup, and you've got one heck of a beverage. But, do you know what really goes on when it comes to a bag of tea? If not, that's okay, but there's some pretty cool stuff. Here are a few tidbits for you to understand just exactly what's in that cup of yours and why it's just so darn amazing.
Relax, relax!
Studies say theanine (also called L-theanine) can stimulate the immune system as well as the mind, leaving the body with benefits similar to yoga. Om-mazing, right?! Theanine actually binds with the caffeine in tea, which is what makes the tea-drinking experience so different from the jolt you get from coffee.
It's all in the leaves, friends.
Theanine is a component of the camellia sinensis plant, so it's found in green tea, black tea or oolong tea. While herbal teas, such as chamomile, don't contain leaves from the camellia sinensis plant, these teas can also be very relaxing because of the herbs used.
Tannins, oh tannins.
It's not necessarily the caffeine that some people are sensitive to in tea—it might be the tannins. This natural component of tea that gives it its color may not agree with some people when the tea is consumed on an empty stomach. A high amount of tannin can taste astringent, and in general, a high-quality tea will be lower in tannins, providing a better flavor.
Never the same.
Sourcing is super important when it comes to making quality tea. Bigelow Tea sources many ingredients from family farms that have not only known the Bigelow family for decades but also provide high quality ingredients like the mint and the lemon used in a variety of Bigelow tea flavors.
Have any good facts or neat stories about tea? Tag them with #TeaProudly to share with our community of tea lovers and research junkies. Tea lovers, unite!