Fill Your Life With Good Tea And Good Company – #TeaProudly Style
Monday, 24 July 2017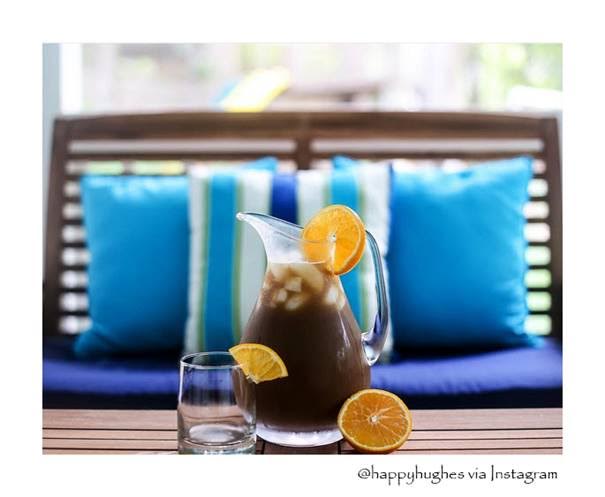 Think about your inner circle. Those people that are most important to you. Go on, take a second. Make that list in your mind. Got it? Okay. Now, imagine sitting down with all of them at a table for a few hours – obviously with a few pitchers of iced Bigelow Tea, maybe outside in the sunshine. The laughs, the honest conversations, the memories, the feeling of being perfectly content with your favorite people.
That's what #TeaProudly is all about.
Where did it all begin, you may wonder? As a proud third-generation family-run business, Bigelow Tea's founder Ruth Campbell Bigelow created the flagship "Constant Comment" tea in 1945.  From that moment on—one tea bag at a time—Bigelow Tea has reinvented tea in America by providing tea lovers with a selection of more than 150 flavors of black, green, oolong, and herbal teas using premium ingredients and foil pouches for each tea bag, so you can sip and savor the highest quality, most delicious cup of tea.
But let's get real, drinking tea is so much more, right? Tea is warm (even if it's iced, it warms up the soul!) and cozy. It connects people and invites conversation, one cup at a time. Tea is second only to water as the most widely consumed beverage in the world and it's especially cool that 82% of Americans drink tea—that's more than 158 million people who count tea as a top beverage choice. Tea is now considered trendy, with 42 percent of Americans under age 30 preferring to drink tea and 27 percent drink tea exclusively. Historically, while tea holds a special place in many cultures near and far, today we consider tea drinking a proud American tradition! Just think, millions of us share the love of tea in common. This is something to talk about… something to share. As an industry leader, Bigelow Tea is taking the very tea movement inspired in America to the next level.
#TeaProudly is a celebration for those who find joy in the simplicity of the day-to-day – like a long conversation over a few glasses of iced tea. So, what are you waiting for? Grab those friends and loved ones, plan a get-together and chat your hearts out over some tea. Then, tell us about it. Tag your group shot with #TeaProudly and show the world how tea is bringing you together!