Aw, Shucks, Thanks For All The #TeaProudly Love, Bigelow Tea Fans!
Friday, 4 August 2017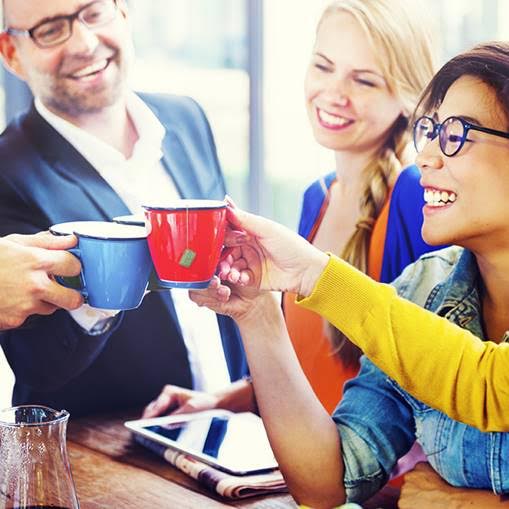 Bigelow Tea drinkers are SERIOUSLY the best. And they're also the greatest at sharing their #TeaProudly moments! Obviously, you all know what #TeaProudly is by now, but just in case you don't (hey, new tea drinkers!), here's how it works. We all love tea, right? And along with our passion (yours and ours!), is the fun we all have in sharing what's important. Because who doesn't love to talk about favorite tea flavors, awesome mugs, cool tea memories with friends and family, and any other time tea has rocked our world?!
Just in case you missed some of these special #TeaProudly confessions online, here are a few fun tidbits right here. Hey, maybe this will inspire you to leave your own tea thoughts in the comments of this blog, on our TeaProudly site, or anywhere in social (just tag with #TeaProudly so we can join in on the fun!).
So, when are you tea lovers enjoying a cup of Bigelow?
Jeff Cusick: Earl grey in the morning to get it going (9 AM), Green Tea for avoiding the lunch sleepiness (12pm), and perfect peach after work/ before bed to relax (10PM) #TeaProudly
Deborah Reese: Anytime is a great time for Bigelow Tea!!! #TeaProudly
Tammy Rainy: Ideally, one cup at breakfast, a cup between each meal, and one more right before bed, obviously! #TeaProudly
Andrea Thomas Barnes: Right after a workout! Tea poured over ice! #TeaProudly
@ChristyG: drink more hot tea at work and iced tea at home! #TeaProudly
And when it comes to enjoying a cup, here's what you had to say:
Tiffany Rose Ibarra: ["Constant Comment®"] My "comfort" tea!
@Lisastankovic: Feeling a bit of a #hotmess today! Nothing a little #bigelow tea and a splash of #torani can't solve!
@17_days_at_a_time: Morning fuel!
@rockitsloth: It's summer outside but winter in my heart. So excited I still have these! #bigelowtea #gingersnap @bigelowtea
And, hey, if you're not drinking tea, you're at least thinking about it!
@beccakae13: Our favorite @bigelowtea mug chipped, so we #upcycled a cute planter! #succulents #TeaProudly
We hope you're thinking about a cup of tea now (if you weren't already). Never pass up an opportunity to brew, sip and savor – and share those moments with #TeaProudly!