Date Night? Go Classic With Bigelow Green Tea
Friday, 18 August 2017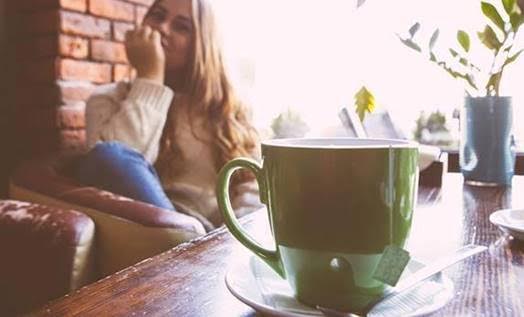 Ready for your next Bigelow Tea-inspired pairing? How about Bigelow Green tea matched up with Lemon Ginger Shrimp, Jasmine Rice with Fruits, and Perfect Peach Upside-Down Cake for your next dinner date? Whether you're cooking for a first date – or the thousandth time dining together – this menu will *not* disappoint. I mean, after all, it's made by YOU (and you're one heck of a catch).
Speaking of catch… let's talk the "why" behind pairing green tea with seafood. Bigelow's traditional green tea is smooth and mellow on the palate, with clean notes of green melon and grass. This delicate, fresh-tasting brew allows the unique notes of seafood to shine. Incidentally, this makes it a perfect pair for other lighter fare, such as rice and chicken.
With such a versatile drink to pair, think about sharing a few small plates together. Also, take this as an opportunity to go local – check out a farmer's market or see what produce is in season at the local grocery store. Think berries, tomatoes, radishes, peppers, garlic, corn, lemons, limes and melons. Here are a few favorite recipes to get you started. They're all pretty simple, and can be enjoyed outside or on-the-go (picnic, anyone??). Have fun! And, while you're at it, have that date of yours join you for some of the cooking! Making a meal together is loads of fun, and if there's chemistry in the kitchen, you're onto something good!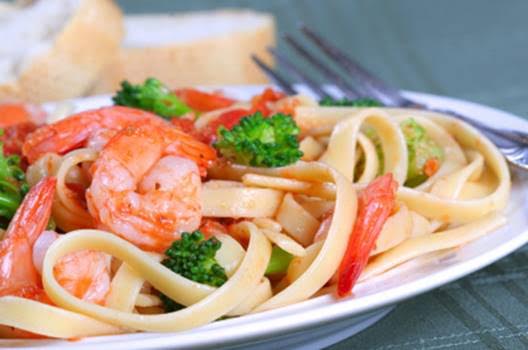 Ingredients
8 cups boiling water
½ – 1 lb fresh or frozen shrimp cleaned and deveined
4-5 Bigelow® Lemon Ginger Herbal Tea Bags
Instructions
Put 8 cups water in a pot. Add 4-5 Lemon Ginger Herbal Tea Bags. Bring water to a boil. Add shrimp to boiling water and cook approximately 3 minutes or until shrimp are pink. Drain. Shrimp can be used over pasta with garlic olive oil, steamed broccoli and sun dried tomatoes.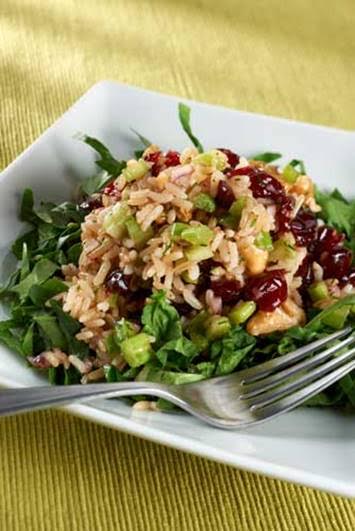 Ingredients
3 cups brown rice
4 qt water
4 Bigelow Green Jasmine Tea bags
1 teaspoon salt
2 green onions, sliced thinly
½ cup raisins
½ cup dried cranberries
1 stick (½ cup) unsalted butter
½ teaspoon black pepper
Instructions
Rinse rice in several changes of cold water until water runs clear. Drain well in a sieve. Bring water and tea bags to a boil, set aside. Meanwhile melt butter in large saucepan over medium heat. Add rice, green onions, salt, pepper and fruits. Stir until onions start to soften and rice starts to get white around the edges 8-10 minutes. Remove tea bags from water, squeezing well, discard. Carefully pour Bigelow tea water over rice-it will bubble and steam up- stir and reduce heat to low. Cook, covered, until rice is tender and liquid is absorbed, about 25 minutes. Remove from heat, raise lid and cover rice with a cotton (non terrycloth) dishtowel, replace cover. Let stand, covered and undisturbed, 10 minutes. Open lid and remove dishtowel, fluff gently with a fork. Note: Basmati rice can be used instead of brown rice, for extra jasmine flavor.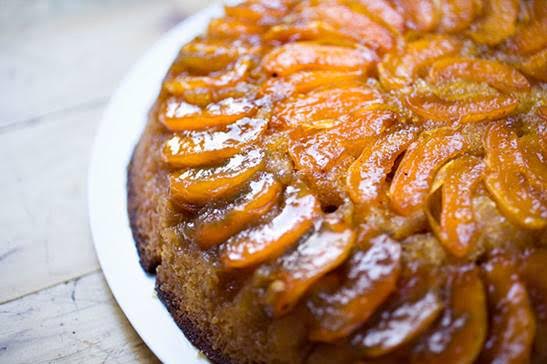 Ingredients
¾ cup boiling water
3 Bigelow Perfect Peach Herb Tea Bags
¾ cup butter or margarine; softened, divided
½ cup brown sugar
1 can (16-oz.) sliced peaches, well-drained
2 cups all-purpose flour
2 teaspoons baking powder
¼ teaspoon salt
¾ cup granulated sugar
2 eggs
1 ½ teaspoons grated lemon or orange peel (optional)
Instructions
Pour boiling water over tea bags. Let steep 10 minutes. Remove tea bags, squeezing out liquid. Meanwhile, drain peaches in a colander; transfer to a plate and pat dry with paper towels. Set aside. In small skillet, melt ¼ cup butter. Add brown sugar and cook over medium heat until brown sugar is dissolved. Pour mixture into bottom of 9″" round cake pan. Arrange peaches on sugar mixture. Preheat oven to 350° F. In small bowl, combine flour, baking powder and salt. In large mixer bowl, beat remaining ½ cup butter with granulated sugar until combined. Add eggs and lemon peel, and beat at medium speed until smooth and creamy about 2 minutes. Alternately beat in flour mixture and tea mixture, beating well after each addition. Spread batter evenly over peaches. Bake 35-40 minutes or until cake tests done. Remove from oven and let stand on wire rack 10-15 minutes. Loosen cake from sides of pan and invert cake onto serving plate. Serve warm.