Baseball + Bigelow Tea = #TeaProudly
Friday, 25 August 2017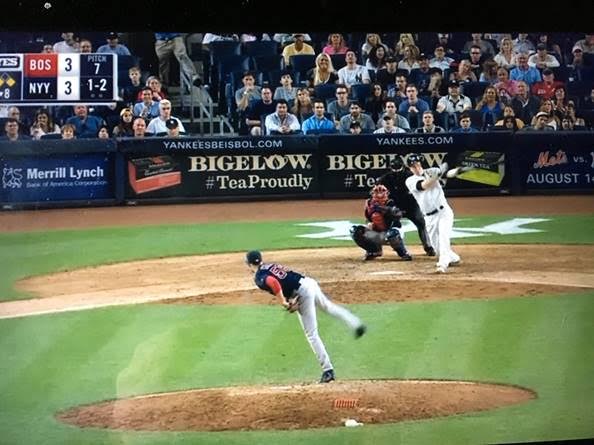 The slow, easy pace of the baseball season and timelessness of Bigelow Tea are perfect together…we've been baseball fans since our company was founded in 1945! Since then we've continued to develop relationships with professional teams such as the New York Yankees, San Francisco Giants, New York Mets, LA Dodgers, and of course the Boston Red Sox.
We've also been fortunate enough to share a cup of tea with former Yankees manager, Hall of Famer Joe Torre and former Red Sox manager, Terry Francona. Whichever side of the rivalry you're on, Bigelow Tea offers a variety of refreshing iced tea flavors to enjoy while listening to a game on the radio in the dog days of summer.
If you listen to the WEEI Red Sox station, you can hear long time Sox fan, Tim Neverett call the games. Neverett keeps his voice "in good working order" by drinking Bigelow Tea in the booth. Neverett joins a long list of broadcasters we've spoken with who enjoy tea for its soothing qualities. The list includes Duane Kuiper, Howie Rose and others. Check them out on our Bigelow Tea Sports Report.
Whether you're at the ball park, watching on TV, or listening to the game on the radio, #TeaProudly to enhance your game day experience!