10 Historical Tea Tidbits To Sip On
Wednesday, 30 August 2017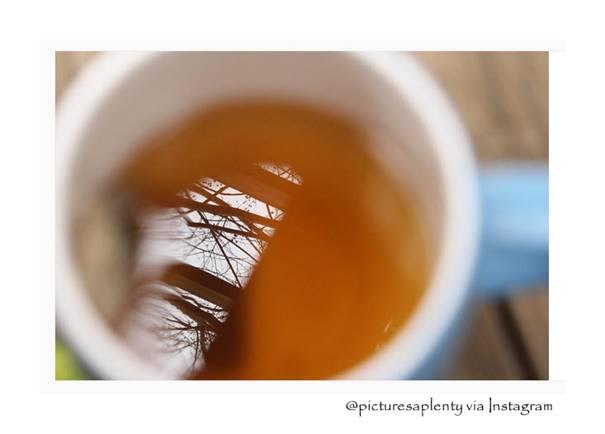 Oh, snap! Who doesn't love a history lesson on tea? Bigelow Tea sure does! And what better than when the narrative is illustrated with super fun animations?! Well, in this super interesting TED-Ed Original lesson, Shunan Teng details tea's long history. From Chinese legends to opium wars, check out this quick video! Here are 10 tea points you don't want to miss from the short clip!
According to Chinese legend, Emperor Shennong accidentally poisoned himself – 72 times! But before the poisons took his life, a leaf drifted into his mouth. He chewed on it and it saved his life. That leaf was tea.
Research suggests tea was first cultivated in China, more than 6000 years ago.
Originally, the same type of tea we drink today was eaten as a vegetable or cooked with grains.
Tea only shifted from food to a beverage about 1500 years ago, where it was pressed into cakes, prepared with hot water and called matcha. It wasn't until the 14th century when loose leaf tea appeared.
Matcha became so popular that a distinct tea culture emerged. Tea appeared in books and poetry, and was the favorite drink for emperors. It also became a medium for art – artists would draw intricate pictures in the foam of the tea.
In the 9th century, during the Tang dynasty, a Japanese monk brought the first tea plant to Japan.
Tea was one of China's most important exports, along with porcelain and silk. This gave China a great deal of power as tea drinking spread around the world.
In the 1600s, Dutch traders brought tea to Europe. Many credit Charles II and his wife, Catherine of Braganza, for introducing tea to the English aristocracy.
As England grew to be more powerful, tea became more popular. By the 1700s, tea in Europe sold for ten times the price of coffee. However, at that time, tea was still only grown in China. So, when the English could no longer afford it with silver, they began to trade opium for tea. Unfortunately, this triggered a public health issue in China, and opium addiction increased.
Fast-forward to 1839, a Chinese official ordered his troops to destroy British shipments of opium, as a statement against Western influence, which began the First Opium War between England and China.
As you can see, tea has a roller coaster of a history. Thirsty for more? Read about tea history on the Bigelow Tea blog. Whether you're digging into the past or simply savoring the present moment, we can all agree that it's always a good time to brew a cup of tea, right?! ….there is always a #TeaProudly moment in front of us!