Happiness Is Honey (And Bigelow Tea!)
Monday, 18 September 2017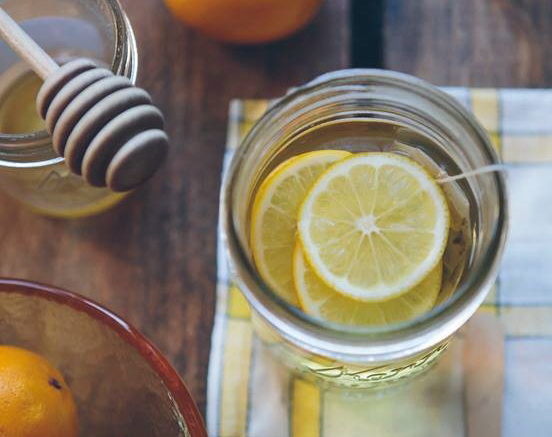 Oh, hey, honey. You've been around for a really long time, and guess what? You are totally loved. Not just by Bigelow Tea, but all over the world! And to all those honey lovers out there, here are just a few reasons why honey is the best – and no, it's not just because September is National Honey Month!
For starters, honey is ancient… in the best of ways, of course! Honey production flourished in ancient Spain, Greece, Sicily and India, and was used to sweeten different foods. The spiritual and therapeutic use of honey in India is documented in Ayurveda texts, which are more than 4,000 years old. However, cave paintings in Spain from 7000BC show the earliest records of beekeeping, and there are fossils of honey bees that date back about 150 million years! Wow! A source of vitamins, minerals and antioxidants, honey—particularly in its raw form—offers unique health benefits. According to research, it's used as a natural cough suppressant, may help heal wounds and reduce allergy symptoms, and may offer a quick energy boost.
But, to become the honey we all know and love, did you know how much work goes into a jar of honey? To start, honey bees make honey from the nectar they collect from flowers. The 60,000 or so bees in a beehive may collectively travel as much as 55,000 miles and visit more than two million flowers to gather enough nectar to make just a pound of honey. And, on average, a honey bee produces 1/12 of a teaspoon of honey over the course of its life. To put that into perspective, two tablespoons of honey would be enough to fuel a bee's entire flight around the world.
Honey in general is a golden color, yet not all types are alike. The color and flavor can depend on where the honeybees get their nectar. Honey can have a lighter hue and a mild taste or be darker with a stronger flavor. In fact, according to the National Honey Board, there are more than 300 types of honey available in the United States, from flower sources ranging from alfalfa to tupelo!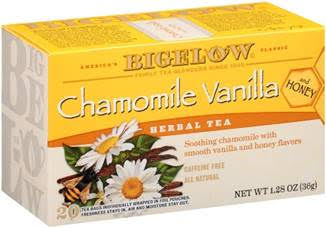 Unfortunately, bee populations all over the country are drastically declining. In the past few years, experts warned that four species of bees native to Connecticut, where Bigelow Tea's headquarters are located, had disappeared from the state in the last 10 years. So, we decided to take action on the bees' behalf and even planted more flowers on our corporate property along an urban train track fence in the hopes of providing bees with a better natural habitat.
Honey adds a little sweetness to the day (and cup!), so we want to make sure it's around for many, many days to come. It could be easy to take for granted, but we'd sure miss it if it ever ran out! Add a little honey to your favorite Bigelow Tea (it's awesome!), or try a cup of Chamomile Vanilla Herbal Tea with Honey before turning in for the night, and let's show those bees how much they're loved. Because without them, we wouldn't have honey.