Fall in Love With Bigelow Tea Fall Favorites!
Friday, 22 September 2017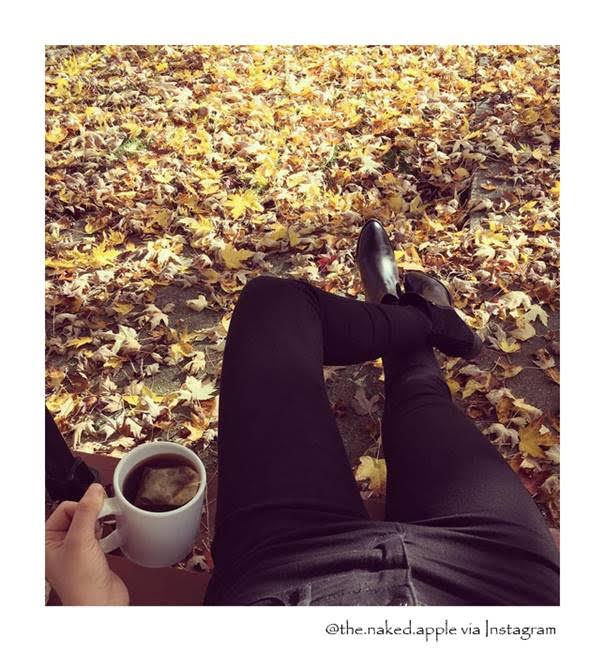 Hello, fall! It's been too long and you've been missed terribly. From sweater weather to falling leaves, this season is a classic! And with the first day of autumn, you know what that means… all the reasons to cozy up by a fire and drink a cup of Bigelow Tea! Go classic with a mug of "Constant Comment®" or savor the flavor of leaves falling with the Bigelow seasonal selections. You can't go wrong!
Apples, apples, everywhere!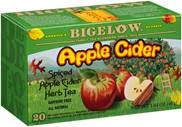 If you're a fan of the apple-y goodness of fall, look no further than Bigelow Tea's Apple Cider Herbal tea. With crisp apple, hibiscus, and real cinnamon, this blend is a just-sweet-enough variety to sip all season (and, really, all year!) long. Other natural ingredients like orange peel, licorice root and cloves give it a nice spiciness that balances out the sweet and tangy apple flavor. And the aroma … it's quintessential autumn. As it brews you'll be taken right to the orchard! And, since Apple Cider is an herbal blend, it is naturally caffeine free, so you can enjoy it at any time of day.
Pumpkin spice everything!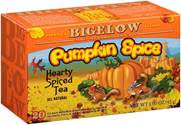 Bigelow Tea's Pumpkin Spice is a black tea made with  pumpkin flakes, cinnamon, ginger and cloves—just like your grandmother's homemade pumpkin pie. The savory, well-rounded flavor screams cozy.
Salted caramel deliciousness.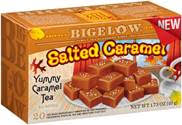 A little bit sweet. A little bit salty. A lot creamy, dreamy and delish! Smooth and succulent caramel is hard to resist! Bigelow Tea has taken that rich, buttery flavor and blended it into a combination of sweet and salty for Salted Caramel tea. Hand-picked black tea, luscious caramel and natural salt flavors, rose hips and chicory root combine into a beautifully balanced treat for the senses. And, the best part, the flavor brings back candy store nostalgia without the calories. Mmm… yes, please! Add a splash of milk and a little sweetener for a sublime guilt-free indulgence.
Embrace the season with delicious Caramel Apple Tea.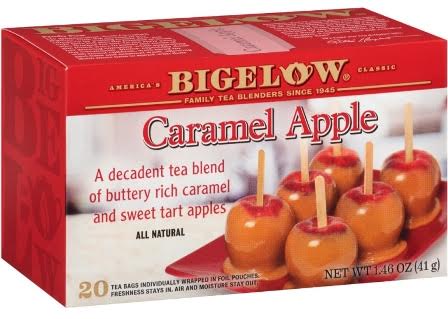 The exciting flavors of buttery rich caramel and sweet tart apples pair perfectly with this bold black tea Caramel Apple tea for a decadent treat unlike any other. So sit back, relax and savor this delight that brings the harvest fair right into your home.
So, go on – get cozy, get tea, get happy. And go on with your #TeaProudly self… because it's fall, ya'll!