2 Recipe Pairings That Will Make Your Autumn Dinner Party Pop!
Monday, 25 September 2017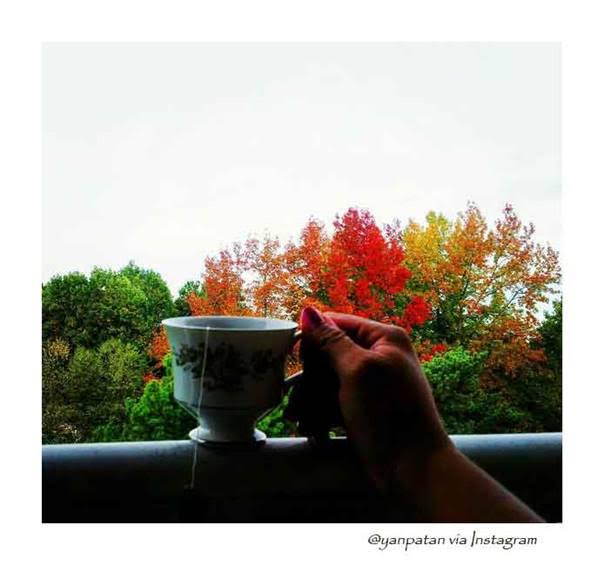 Fall is here and it's starting to get a tad chilly outside. Perfect time for a soiree! Pairing Bigelow Tea with a just right meal or dessert brings out amazing flavor combinations that will make your dinner party pop! From savory steamed clams to rich, decadent ice cream, refreshing green tea pairs perfectly with these special recipes…check them out and let us know just how perfect your meal is!  

Bigelow® I Love Lemon Herbal Tea is a wonderful, healthy steaming liquid for Littleneck clams. When embellished with garlic and fresh parsley, it also becomes a flavorful broth you'll want to soak up with some good crusty bread!
Serves 4 as an Appetizer
Ingredients
2 dozen fresh Littleneck clams
2 cups water
½ cup fresh parsley, chopped (stems reserved)
2 small cloves garlic, chopped
Instructions
Place the clams in a large bowl of cold, salted water for 30 minutes to remove any sand. Drain and rinse, gently brushing clam shells to remove any grit. In a large, covered pot, heat water to almost a boil. Add tea bags and allow to steep for 3-5 minutes. Thoroughly squeeze tea bags into pot and discard bags. Add the parsley stems into pot with tea. Add garlic to pot and bring to a boil. Add clams, in their shells, cover and continue to boil, allowing the clams to steam open. Once they are opened (approximately 3 minutes), use a large, slotted spoon to remove them and place in a bowl. Discard any clams which do not open. Using a mesh colander, strain the steaming liquid into the bowl with the clams. Chop parsley leaves, and toss over the clams. Serve immediately with crusty bread for dipping.

A delicate flavor translates into a nice refreshing ice cream. Let Bigelow's Green Tea with Peach add that light flavor of peaches to this ice cream.
Chilling Time 4-6 Hours; Freezing time 25-30 Minutes
Makes 1 quart
Ingredients
2 cups (500mL) heavy cream
1 cup (250mL) half-and-half
¾ cup (180mL) sugar
Dash of salt
½ teaspoon (2.5mL) vanilla extract
1 cup (250mL) diced fresh or canned peaches, drained
Instructions
Combine heavy cream and half-and-half in a medium saucepan and bring to a simmer over medium heat, being careful not to boil. Turn off the heat; add sugar and salt, stirring to dissolve. Add the vanilla and the tea bags and let the mixture cool to room temperature, occasionally stirring and gently pressing the tea bags to infuse cream with the tea flavor. When cool, cover tightly and place in the refrigerator overnight. Before freezing, pour the mixture through a sieve set over a large bowl. Press the tea bags to release flavor. Add the diced peaches and freeze in an ice cream maker according to the manufacturer's directions.