Oh, Hi, Vanilla Chai! 5 Reasons To Love This Bigelow Tea Flavor
Friday, 6 October 2017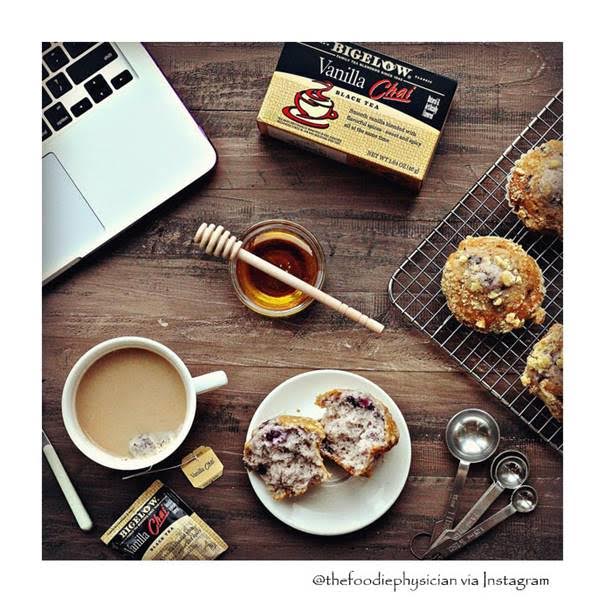 If you like your tea a little on the wild side, then Bigelow Tea's Vanilla Chai is calling your name! Bigelow Tea has several chai flavors, and each begins and ends with a special blend of mountain grown hand-picked black tea featuring exotic chai spices. But what does that even mean? Well, read on and find out a little more about this tea called Chai…
Oh, my, chai.
The easiest definition of Chai is spiced milk tea. Chai originated in the East and dates back to thousands of years ago as a concoction sipped by Eastern royalty, though it did not actually contain tea leaves at the time. The drink grew in popularity when the British set up tea plantations in India in the 1800's, leading to widespread variations across the country and eventually the rest of the world.
Spicy historical healer. 
Chai was often used as a healthful tonic for common ailments such as colds or indigestion.
How do you pronounce Chai?
Chai is sometimes pronounced with a "k" – like, "ki." But, the correct pronunciation uses the "ch" sound.
Chai is tea. And tea.
Chai – or cha – is also the word for tea in many languages. In fact, the chai tea made with milk and spice that is so popular in India is properly known as masala chai.
All in the family.
There is no fixed recipe or preparation method for masala chai and many families have their own versions of the tea. However, it typically includes a blend of rich black tea, ginger, cardamom, cloves, peppercorn, nutmeg and cinnamon. And all masala chai has four basic components: milk, sugar, cardamom and ginger.
Hopefully we've spiced up your day with these chai tea tidbits. From its history to its recipe, there's so much to learn and so many flavors to enjoy. So brew up your favorite and see if you can pick out all the different ingredients that make Bigelow chai flavors so delicious. Or just sip and savor, that works, too!