Why Bigelow Tea Takes Pride In Working Women Everywhere
Monday, 16 October 2017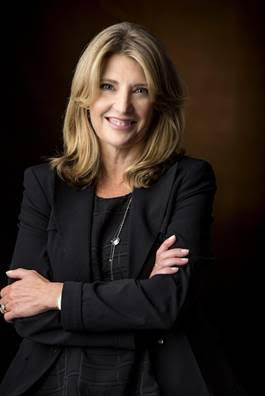 Ambitious. Confident. Passionate. Fierce. Fearless. Brilliant. Trailblazing. Inspiring. These are just a few words to describe female entrepreneurs and businesswomen. So, consider this a shout-out to women in the workforce – especially during National Business Women's Week®. If anyone knows what it's like to overcome barriers as a woman in business, it's Bigelow Tea founder Ruth Campbell Bigelow and her granddaughter, Cindi Bigelow.
Let's start at the beginning. In 1945, inspired by an Early Colonial recipe, Ruth disappeared into her New York brownstone kitchen to create a better cup of tea. After weeks of trial and error, blending black tea with orange rind and sweet spices, she emerged with the first cup of specialty tea, which would become known as "Constant Comment®". And Bigelow Tea was born. The company continues to be 100% owned and managed by the Bigelow family, and is one of the nation's leading producers of specialty teas, which includes more than 140 varieties of flavored, traditional, green, herbal, decaffeinated, and iced teas.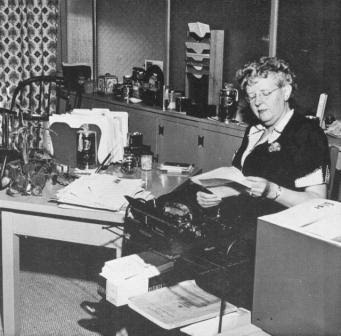 Times have changed, but the role of the woman in business still deserves to be celebrated. Today, Ruth's granddaughter, Cindi (pictured at the top), is president and CEO of the company. Each day, Cindi brings the spirit of her grandmother into every decision she makes for the company. In a country where only 5 percent of companies have female CEOs, Bigelow Tea has thrived—against all odds—to be not only the #1 specialty tea company in the USA, but a part of the conversation about women entrepreneurs.
Not only is it National Business Women's Week, it's Boss's Day on Oct. 16! Which, incidentally, was created by Patricia Bays Haroski in 1958. She was working as a secretary for State Farm Insurance Company in Deerfield, Illinois, at the time and chose to register it on the 16th, which was her father's birthday. And whether your boss is a man or woman, it's a manager's job to ensure that everyone thrives in the workplace. So really, these events go hand-in-hand.
Speaking of hands, it's a perfect time to raise the cup of tea in your hand. (Don't have one? Brew a cup; there's no time like the present!) Raise a cup to the women in business and the bosses in your workplace. They carry a lot of responsibility and keep your workday running – which is no small feat! Better yet, invite them to sit down with a cup of tea, get their perspective, and #TeaProudly over your business successes!