How To Hygge For The Weekend With Bigelow Tea
Friday, 27 October 2017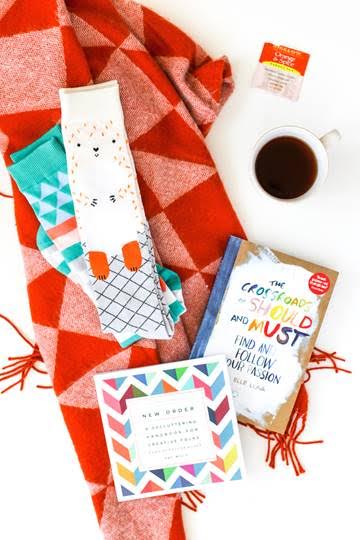 Adapted blog and picture by Andrea of Salty Canary
Have you heard of "hygge?" It's pronounced "HUE-ga" and is the current Danish trend here in the United States of being cozy, slowing down, and having a sense of well-being. It's been a super popular fad, and is a nice reminder to slow down and settle into "weekend mode." So, stock up on your favorite Bigelow Tea flavors and learn of art of hygge – you may even want to try it this weekend!
We don't know about you, but a weekend spent slowing down, being cozy, and appreciating the fall season is just what everyone needs right now! We love the fall and winter months of September through December, but when you add the holidays to everyday life, it can become overwhelming and before you know it January is here! We think cozying up on the couch with cozy socks, blankets, and pillows, a good book and some stationery to write some snail mail, and a cup of tea and pumpkin bread is the perfect weekend of hygge along with some mulling spices on the stove to make the house smell like fall!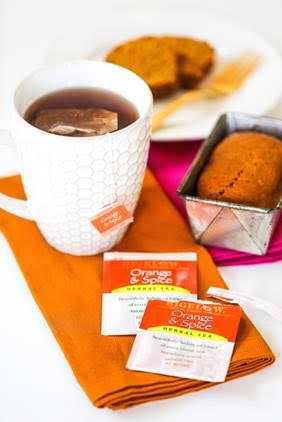 The first step to Hygge-ing (is that a word?) for the weekend is to make NO plans! None! So it's actually a plan for no plans! Block off a weekend on the calendar. No apple picking, no pumpkin patches, no corn mazes, no haunted mansions, no movies, or dinners with friends! It's like a staycation at home. It's an excuse to spend the weekend in bed or on the couch, and you don't even have to have the excuse of the flu!
Next, prep your hygge gear – cozy socks, legwarmers, pajamas, or sweaters, along with cozy blankets and plush pillows. Maybe even a fire in the fireplace or scented candles!
Next, prep your snack! Tea and fresh baked pumpkin bread is the perfect choice! We suggest picking up a box of Bigelow's Orange & Spice Tea because oranges remind us of fall and it pairs so nicely with this fresh baked pumpkin bread. Drinking tea is warm and cozy; tea has the power to soothe souls and connect people!
Then choose your activity. Try to unplug, if you can. No Netflix, Hulu, or TV binging. No internet surfing. Instead, gather a few inspirational books, magazines, and some stationery, and reconnect with the old-fashioned art of snail mail.
And last, but not least, make your house smell cozy with some mulling spices on the stove. Here's one of our favorite recipes by Salty Canary:
Ingredients:
2 oranges, sliced
4 cinnamon sticks
6 star anise, whole
2 Tb whole cloves
2 Tb all spice
4 bay leaves
Instructions:
Combine all the ingredients in a large stock pot, fill the pot half way or two-thirds full of water and allow to come to a boil, then reduce to a simmer. NOTE: NEVER leave pot unattended. Check it periodically in case it needs more water.
So, there you have it… the perfect way to hygge out this weekend. Tag #TeaProudly on social media and show us how it went for you! Remember – just relax, because you deserve it!