Want To Spoil Your College Student? Send Tea, Please.
Monday, 30 October 2017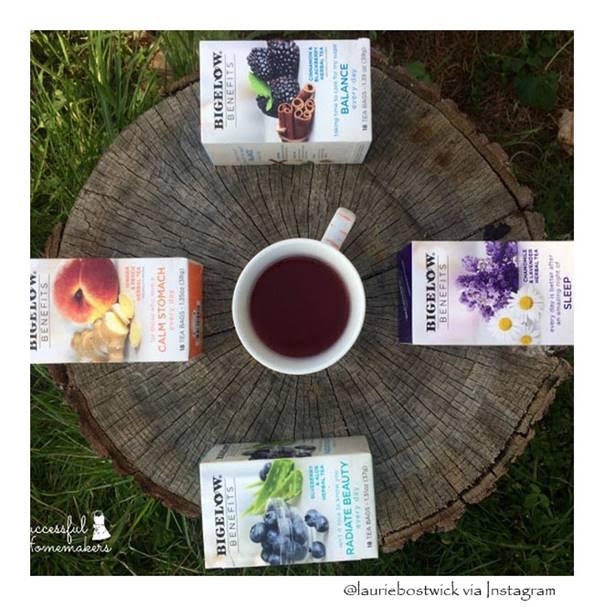 The fall semester has started, midterms are finished, and finals will be approaching soon. And you know what's synonymous with college finals? Care packages. Still not sure what to send? Here's a little hint: boxes of Bigelow Tea.
Consider this: research suggests that millennials seem to pay greater attention to leading a healthy lifestyle than other generations – nearly half (47%) of the 18-34 age-group surveyed had changed their eating habits towards a healthier diet. Plus, tea is now considered trendy as 42 percent of Americans under age 30 prefer to drink tea and 27 percent drink tea exclusively. Yep. You read that right. Tea = cool (even when it's hot). In fact, if you've got a University of Connecticut student, they'll see Bigelow teas in the cafes around campus this year!
So, yeah. Show your college student that you're thinking of them. We suggest a selection of Bigelow Benefits tea. Why? Well, first, they're awesome. Second, they're totally delicious. Third, each tea is masterfully blended with the goodness (dare we say, benefits?) of wellness ingredients, which tackle those moments in life that require a breather… You know, like finals.
Want to build a fab care package? Here are a few other items to consider sending: stationary or swag from home to remind them of their favorite places, a few yummy snacks (homemade Vanilla Drop cookies for the win), pictures of the fam (fur-babies, included), cash or gift cards (dinner's on the 'rents), household items (laundry detergent pods, shampoo/conditioner always help), and maybe a few fun magazines (for those much needed breaks between studying).
Be a warm, invigorating (and delicious) ray of light in an otherwise hectic finals schedule. With a care package headlined by Bigelow Benefits tea, your student will be focused on their course content and thinking of you as they relax with a cup of their favorite tea. And with any luck, they can boast to you about their awesome grades as you gather together and #TeaProudly on break!