#TeaProudly Tea People!
Friday, 3 November 2017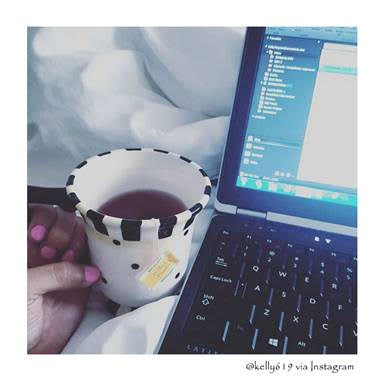 Recognizing the passion behind the joy of drinking tea, #TeaProudly has become a community in which we all share moments, comments, recipes, and images where we embody all that tea means to us as individuals and a group. At www.teaproudly.com and with #TeaProudly, the community has grown!
Morning tea ritual before the kiddos are up?  #TeaProudly!  Special dessert made to celebrate Pumpkin Spice flavor mania? #TeaProudly!  Nightcap cozying up with your pup and herbal tea? #TeaProudly! Engaging with #TeaProudly has made the ritual of drinking, sharing and finding new and different ways to enjoy tea the bridge that brings our community together and solidifies the growing tea movement.
And if you doubt the power of the tea, there are plenty of facts and figures that show us #TeaProudly folks are onto something.  Did you know:
Need more reasons to take pride in the #TeaProudly community with Bigelow tea in your cup?  Well as an industry leader and a proud third generation family run business, we continuously innovate, offer new flavors, recipes and ways to enjoy our 140+ flavors of black, green, oolong, and herbal teas which use premium ingredients and foil pouches to ensure the highest quality, most delicious cup of tea.
So share, check-in and let your friends and family know what tea means to you. #TeaProudly tea people!