Thank You To Our Troops, Every Day
Friday, 10 November 2017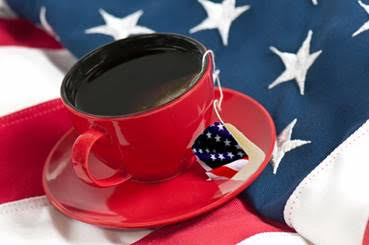 Tomorrow, Veteran's Day, is a day near and dear to the hearts of everyone who is part of the Bigelow Tea family. We believe strongly in supporting the troops who do so much for our country. In 2009, Bigelow Tea created the Tea for the Troops program, which features customized packaging filled with 100 percent American-grown tea produced at the company's Charleston Tea Plantation on Wadmalaw Island, South Carolina.
Created exclusively for the troops and not for retail sale, this special tea is a way for the company to thank those who serve and have served our nation with a truly American product that provides soldiers a taste of home. From Iraq and Afghanistan to USO facilities in airports where troops stay on their way to and from deployment, over four million tea bags have been delivered to troops across the globe. This special tea is also available to veterans in VFW chapters and VA hospitals.
With more than 180 locations around the world, the USO has been connecting America's service members to family, home and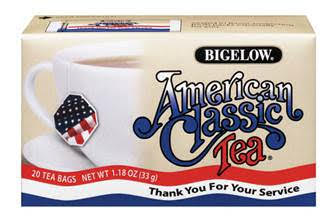 country for over 75 years. To help build awareness for the USO and the great programs it offers our troops and their families throughout their service, Bigelow Tea created American Breakfast Tea—a line of robust black teas naturally formulated with 50% more caffeine than the average cup of tea. In 2015, Bigelow Tea became an official sponsor of the USO and began working with select retailers to donate portions of tea sales to USO centers serving local military communities.
The Bigelow family is proud of the small part they play in supporting these amazing men and women who work to keep our country safe. "Tea is a universal beverage and one in which relationships can be built.  It is a way to say that all of us back home are thinking of you and we want to thank you for all you are doing to bring peace to our world." –Cindi Bigelow, president and CEO of Bigelow tea.
This Veteran's Day, take a moment to honor all the men and women who have served in uniform. If you are a veteran from generations past or future, we celebrate you and thank you and your families for all you do for our country.