All The Reasons Why We're Thankful For Harvest Teas
Monday, 13 November 2017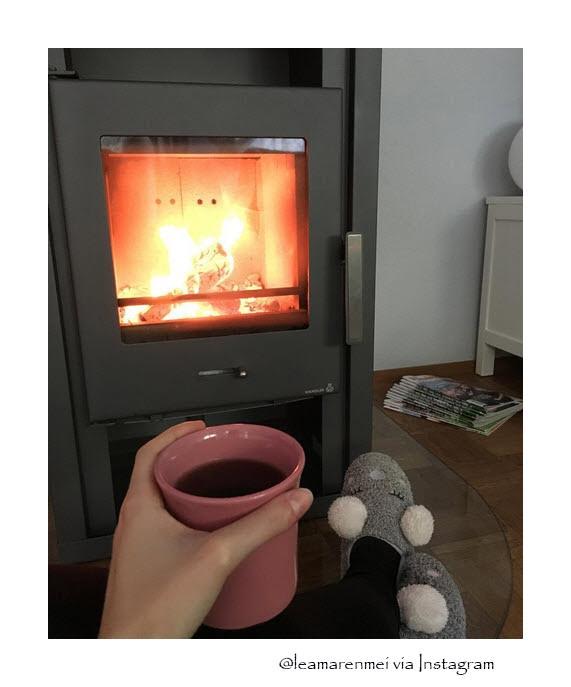 It's crisp outside, the trees are losing their leaves and the only thing on everyone's mind is this: cold nights, warm socks, cozy blankets and a cup of Bigelow Tea. Hoping to stay festive? Look no further than the flavors of the harvest. From September to December, autumn brings a bounty of delicious produce like pumpkins and apples. And if you love those things, then guess what? Bigelow has just the selection of teas for you to enjoy.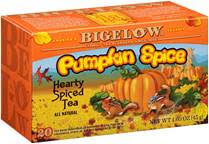 It's always pumpkin time.
Bigelow Tea's Pumpkin Spice is a black tea made with pumpkin flakes, cinnamon, ginger and cloves—just like your mom's homemade pumpkin pie! The savory, well-rounded flavor screams cozy and smells like harvest bliss.
Apple everything.
When we think of this time of year, it's no surprise that apples come to mind. After all, there's apple picking, apple pie and apple teas like Apple Cider herbal tea and our newest flavor Caramel Apple tea! Want to make the most of a crisp fall day (or just want to feel autumn-y)? A cup of tea will do!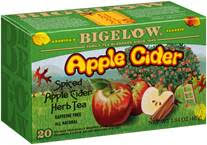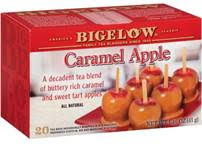 Spicy cinnamon = the best.
Warm up from your toes to your nose with a cup of Hot Cinnamon tea. Sweet and spice and all ingredients nice…that's exactly what you'll find in this spicy blend. Waiting for a cup to brew will seriously feel like the longest minute of your life. Cinnamon's one of the most versatile spices you can find in your cupboard (and in your tea!) – it worth getting cozy over!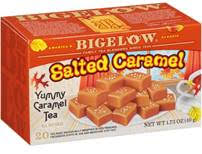 Oooohy-gooey caramel.
As if you needed one more thing to sweeten your season, here it is… An all-natural blend of hand-picked black tea and caramel with just a hint of salt, the sweet and salty flavor of Salted Caramel tea is a perfect after-dinner (or anytime!) treat. A little bit sweet, a little bit salty, a lot creamy and butter-y rich and totally ahhh-mazing.
Show your love for the harvest with a cup of tea—the cornucopia of choices makes it easy to relax and appreciate the simple joy of this time of year and all that it means to be grateful for good things in the world. Talk about soothing the soul, right?! Tag #TeaProudly and show us how you enjoy your fave flavor!