10 Reasons To Fall In Love With Bigelow Tea
Monday, 27 November 2017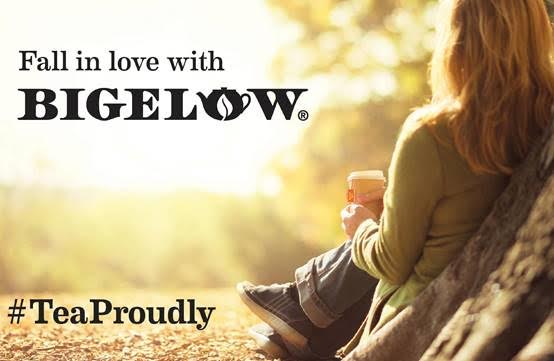 The #TeaProudly community loves to swap tips and stories about tea because there are sooooo many different reasons to love it, right? Check out this list of why tea is awesome and Bigelow Tea in particular is special:
Tea is a simple treat and easy to make. Grab a tea bag, boil some water and combine in a mug. Easy peasy!
Bigelow Tea's quality ingredients. Since 1945, family-owned and operated Bigelow Tea has sourced top-quality handpicked teas from high-elevation gardens and herbs from the world's finest family farms.
Tea brings people together. From founder Ruth Campbell Bigelow's rich classic blend, "Constant Comment," to 150 flavors, brewing a pot of tea to share with friends or family gives an opportunity to sit down, chat and enjoy some quality time together. So important!
Drinking tea is a great way to unwind. Relaxing with a cup of Cozy Chamomile can help make the stress of the day melt away. Many non-herbal teas have calming properties too studies say—black and green tea contains an amino acid called L-theanine, which has been shown to promote relaxation and help reduce feelings of stress, anxiety and irritability.
Tea can give you a boost without the jitters. According to the Tea and Herbal Association of Canada, tea is known to contain 66 percent less caffeine than coffee.
A cup of I Love Lemon herbal tea is a fave for many singers who indulge in a warm cup of tea with honey before performing to get their vocal cords and throat in tip-top shape!
Bigelow tea is serious about taking care of the global community through sustainability, supporting U.S. troops and a commitment to our employees' health and happiness.
158 million Americans drink tea. That's quite a large number so it must be something special!
The caffeine and tannins in tea repel pests, so there is no need to use any pesticides, herbicides or fungicides, ever!
All-natural Bigelow herbal tea blends like Cranberry Apple, for example, contain real pieces of fruit for maximum sweet- tart fruity flavor! Delish!
Want to share your stories about why you drink tea? Tag #TeaProudly to let the world know what tea means to you!